When you buy from Mountain Home Auto Ranch you won't be disappointed! The friendly staff,
 attention to detail, and value make for an experience like no other! Just listen to a few of our 

DOWN HOME FEELING
"Treated us great. Down home feeling. Rich, Mike and Jeff G. treated us like family. Very professional but comfortable. We will absolutely come back to Auto Ranch for our future needs. Jeff G. made our new truck shine just like off the showroom floor." 
- Larry N. from Mountain Home, ID. 

INCREDIBLY EASY EXPERIENCE
"My dad was helping me look for a car for awhile. He found it at Mountain Home Auto Ranch and it was an incredibly easy experience!" - Obadiah G. from Post Falls, ID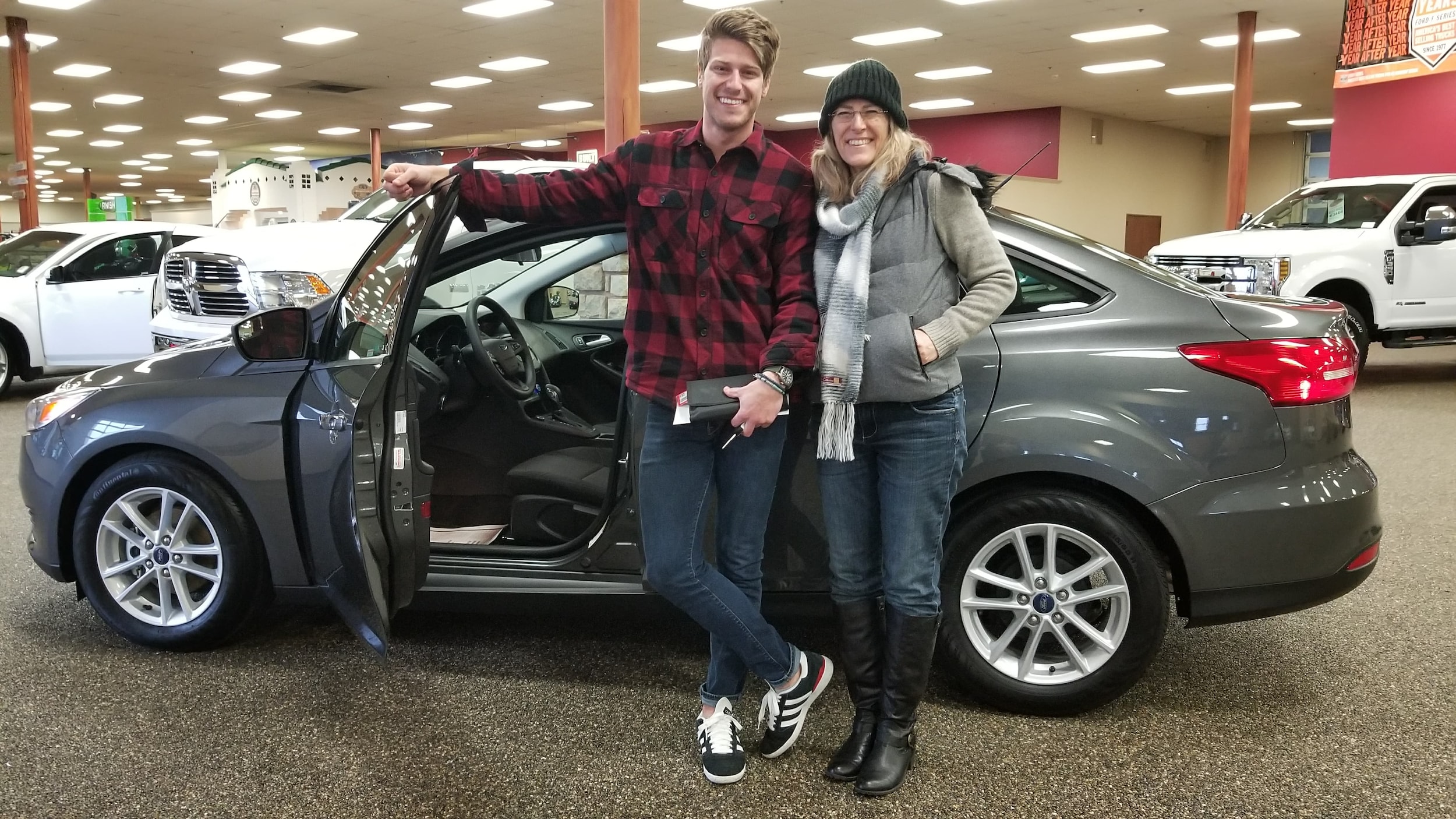 "Mountain Home Auto Ranch treats you with the utmost respect. There was no pressure or hype." - Andrew H. from Buhl, ID
QUICK AND PROFESSIONAL
"The sale was quick and professional. Very friendly staff, they made it a great experience!" - Brian K from Mountain Home, ID
BEYOND FAIR
Our buying experience was easy, simple and beyond fair. No hassles or pressure. We felt like we were being listened to and heard. Excellent experience!"- Kent and Judy from Mountain Home, ID
VERY NICE, EASY AND COMFORTABLE
"This is my 10th vehicle and as usual a very nice, easy, and comfortable 84 mins. of buying a new vehicle from the Ranch." -Scott H. from Eagle, ID
"We came up for a van. Was given a great deal. Salesman was very friendly and got us on the road quickly." - Jesse T. from Jerome, ID
TOP- NOTCH SERVICE
"The price was great and the service was top-notch. Benny helped me from start to finish and made the sales process pain free and enjoyable. Great guy! Great place!"- Ian W. from Sparks, NV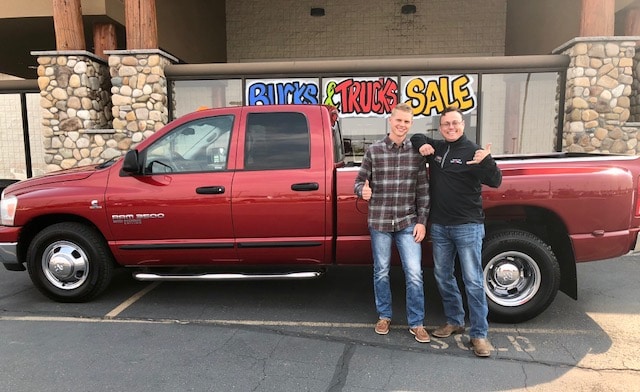 GREAT DEAL
"It was a great deal and a good looking car for a family. It was great to get this deal with Benny- a great guy." - Manuel H. Mountain Home, ID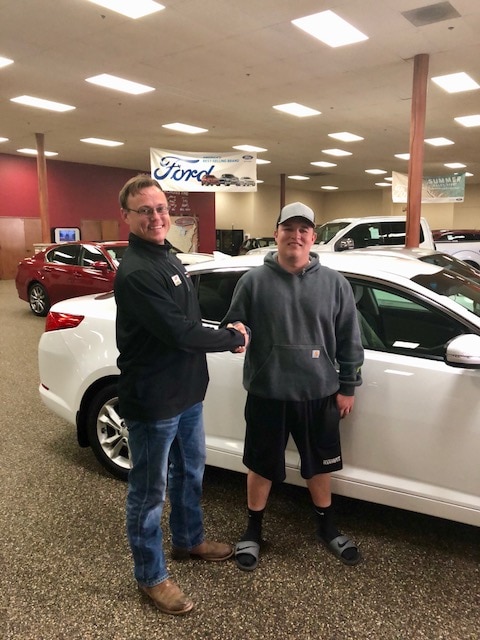 VERY EASY PROCESS
"Rusty is awesome and made the whole process very easy, didn't try to get us to buy a car that we didn't want. We will definitely come back."- Kaitlin P. from Mountain Home, ID
"The experience was great. Fast service and the whole staff had a lot of knowledge of everything." - Nathan L. from Nampa, ID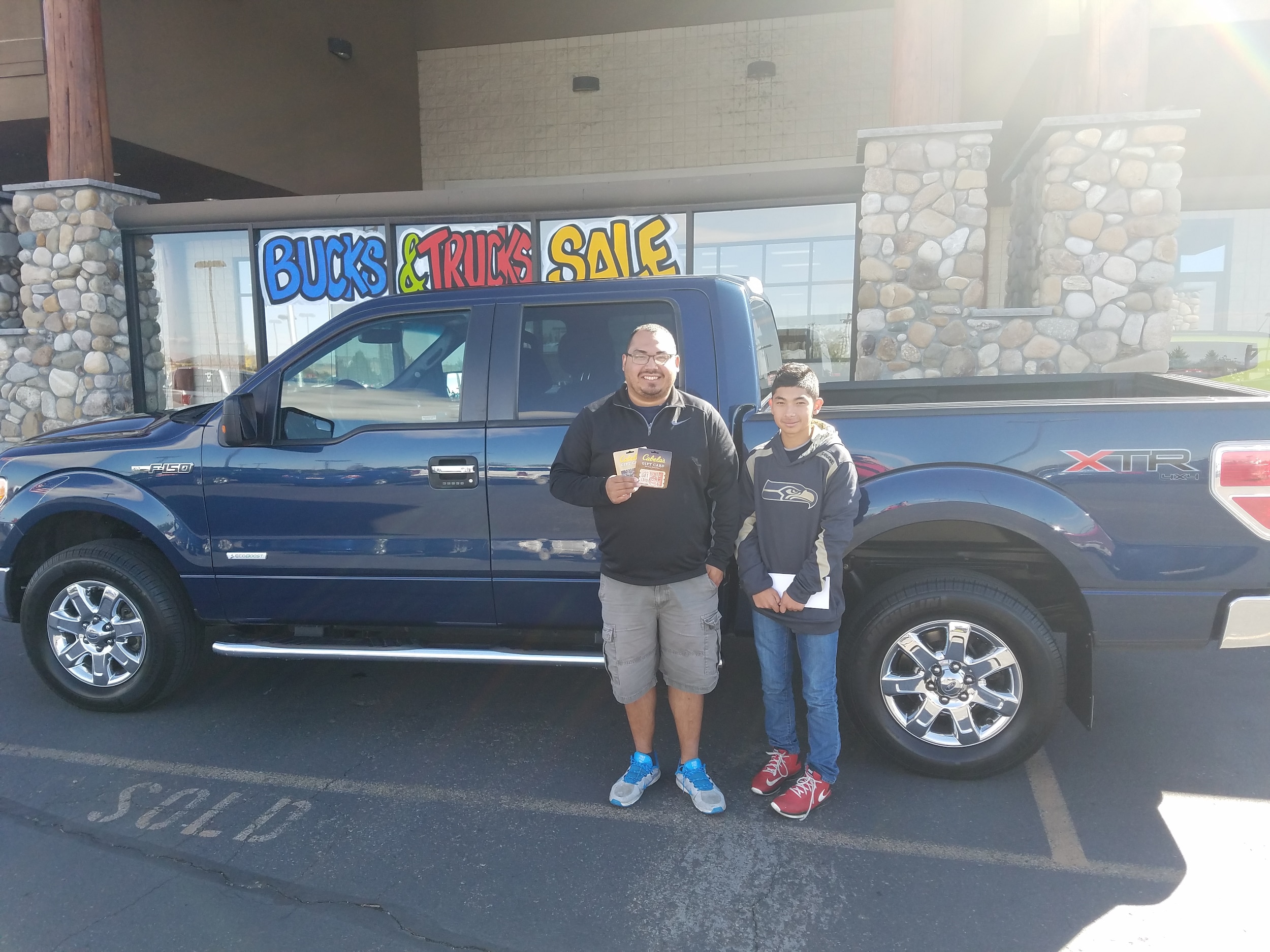 "It was great. No Pressure. Very helpful group of people to work with. Thank you." - Charles K from Dexter, OR

FRIENDLY SERVICE
"Good experience and a good buy, a good price and very friendly service." -Luis R. from Mountain Home, ID
COMFORTABLE
"Felt comfortable buying my car here. Abner was awesome to deal with. Not pushy at all and great to test drive with." - Rena S. from Bruneau, ID 
GOOD VALUE
"Good Value for dollar. Salesman called me on a used truck to match new dollars." - Ronald T. from Twin Falls, ID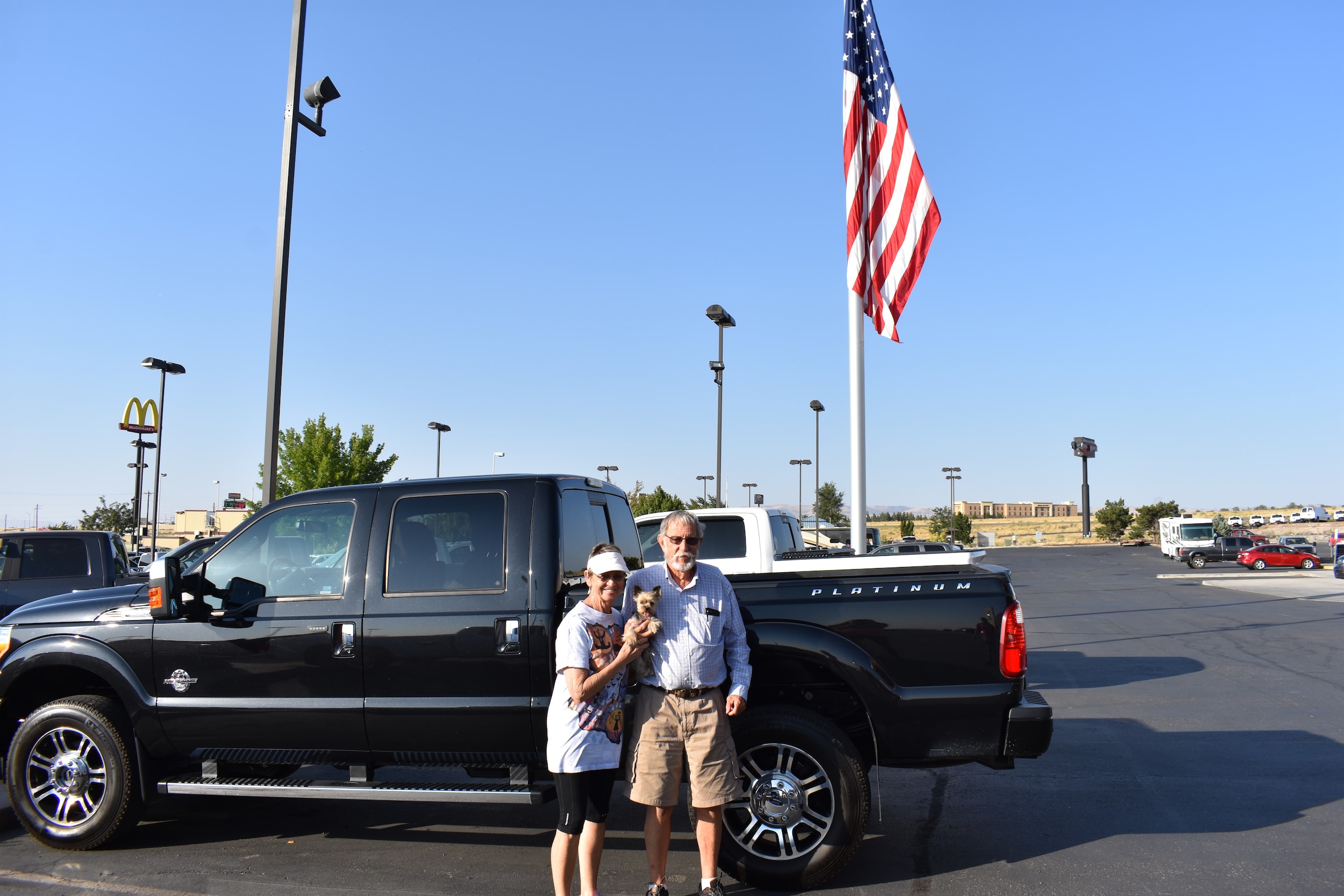 ONE HECK OF A TEAM!

GREAT EXPERIENCE

HELPFUL
"I have been looking for a crew cab pickup and this one was just what I was looking for at the price I wanted. I showed up at 7pm one evening on my way home to Ammon from Boise. Eden and Rusty both were very helpful and willing to stay late to help me." - Craig T from Ammon ID.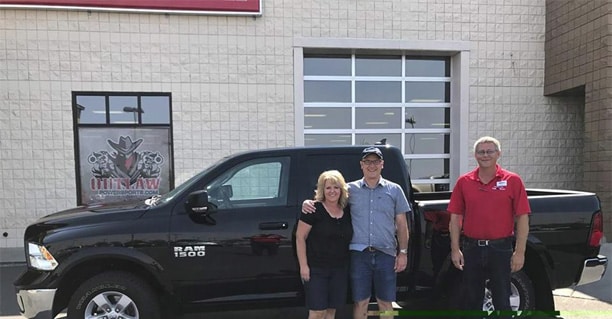 ABOVE AND BEYOND!


BEST I'VE EVER HAD
"Excellent service and very fast buying experience. Best I've ever had!" - Dustin W. from Ogden UT

GREAT
"The service was great! All of my questions got answered quickly and honestly. Benny was great and easy to work with. It was quick to get in and out with my purchase." - Sylvia M. from Arco, ID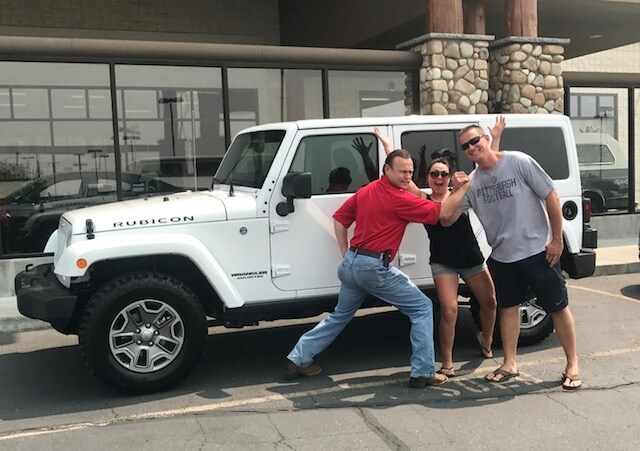 "I had a very pleasant experience here at the Auto Ranch. The staff was very professional and polite. The experience was very positive and I will come back here when I need another vehicle!" - Joe G from Kuna, ID
EFFICIENT CLOSING
"Peggy, available at 8am when I called. Good follow up. Efficient closing." - Jim T 
MOST SATISFIED
"Benny was very professional, prompt, and helpful. We are most satisfied with our new truck!" 
- Tim and Ruth from Missoula, MT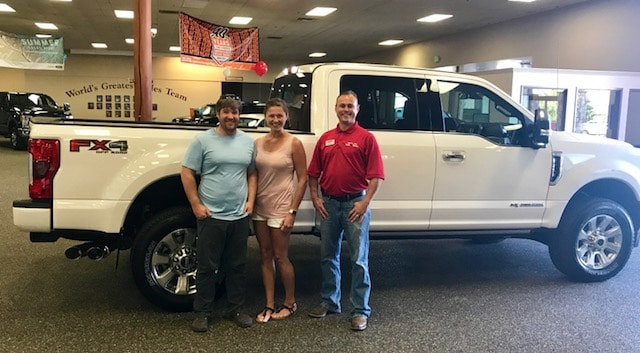 EXCELLENT
"Excellent. Could not have had better service!" - Mike and Katy W from Mountain Home, ID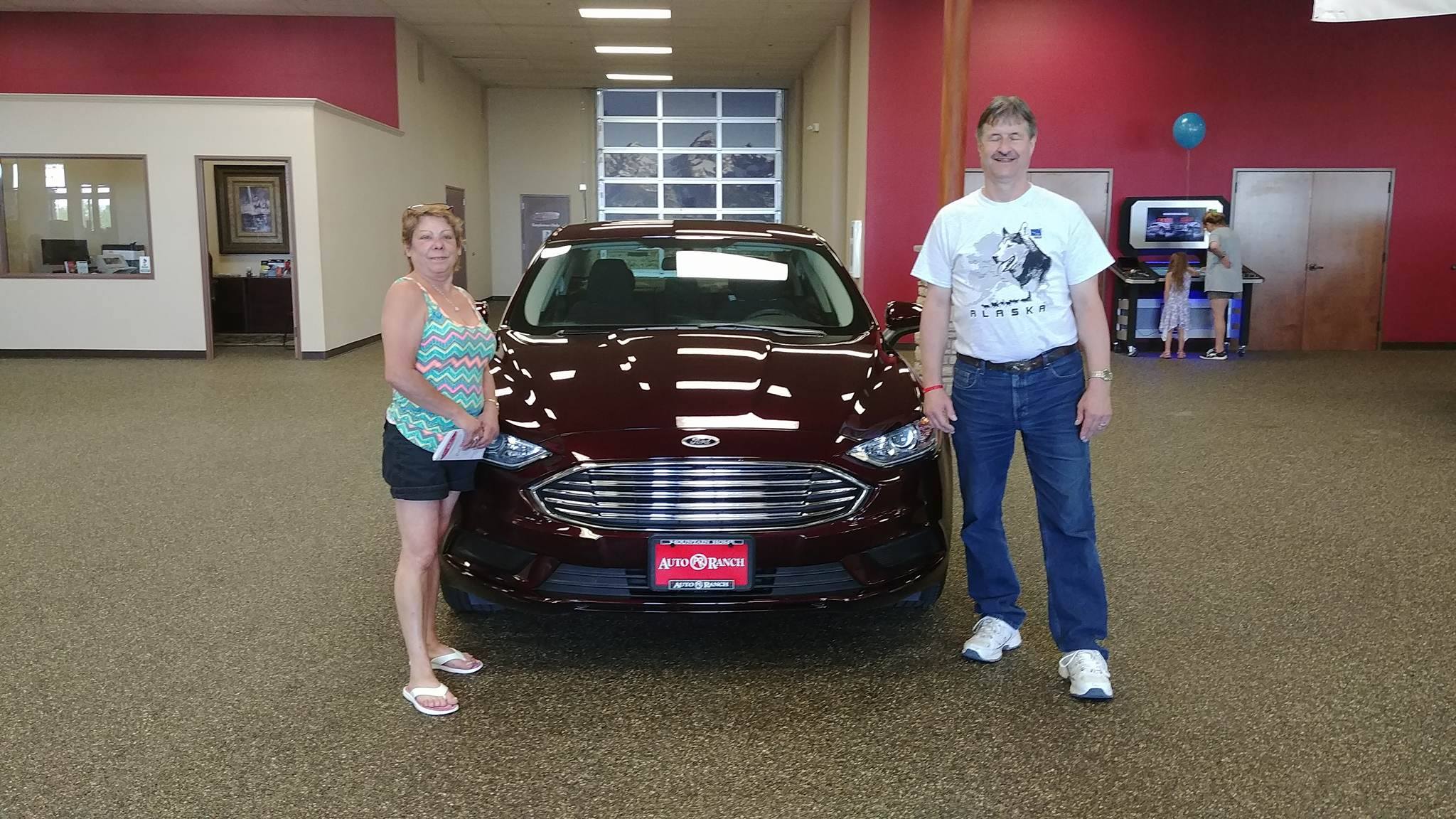 EASIEST
"The experience was the easiest I have had buying a car. I came out to see a specific truck. It was clean and ready for me to see when I got out here. Sales and manager were easy to work with and answered all of my questions." - Brady N. from Boise, ID
SERVICE WAS GREAT!
"Needed a replacement vehicle- Service was great-as always!" Sam and Heather C. from Mountain Home, ID
PREVIOUS CUSTOMER
"Previous customers. We liked the way business was done and felt very comfortable. Big thanks to Peggy and Mike Jr. Awesome service!"- Nathan H. from Mount Pleasant, UT
WELCOMED RIGHT AWAY
"We were welcomed right away by Peggy. She quickly got our information into the system. So that the process was quick and painless. We are very please with our experience."- Lisa M. from Grandview, ID
NOT PUSHY
"The staff here is very helpful in getting us a loan. Very friendly and courteous. NOT pushy!" 
- Vance and Becky H. from Caldwell, ID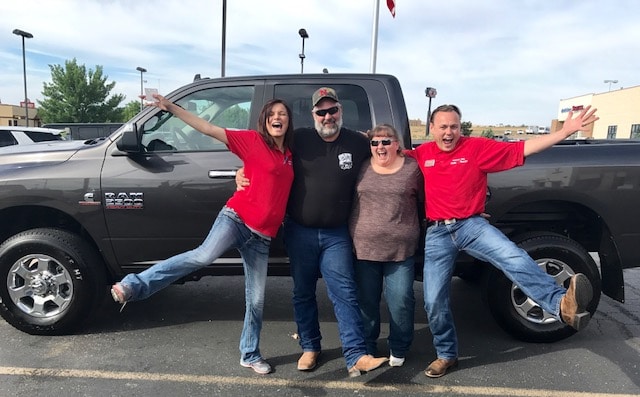 VERY GOOD DEAL
"I was looking for a roomy Hatchback. Called about a month ago and spoke with Valerie. She said Cruz had  a nice hatchback. I really liked it and the reviews on this vehicle are very good. I was given a very good deal versus other dealerships so I went ahead and purchased from your dealership."
-Fred B. from Mountain Home, ID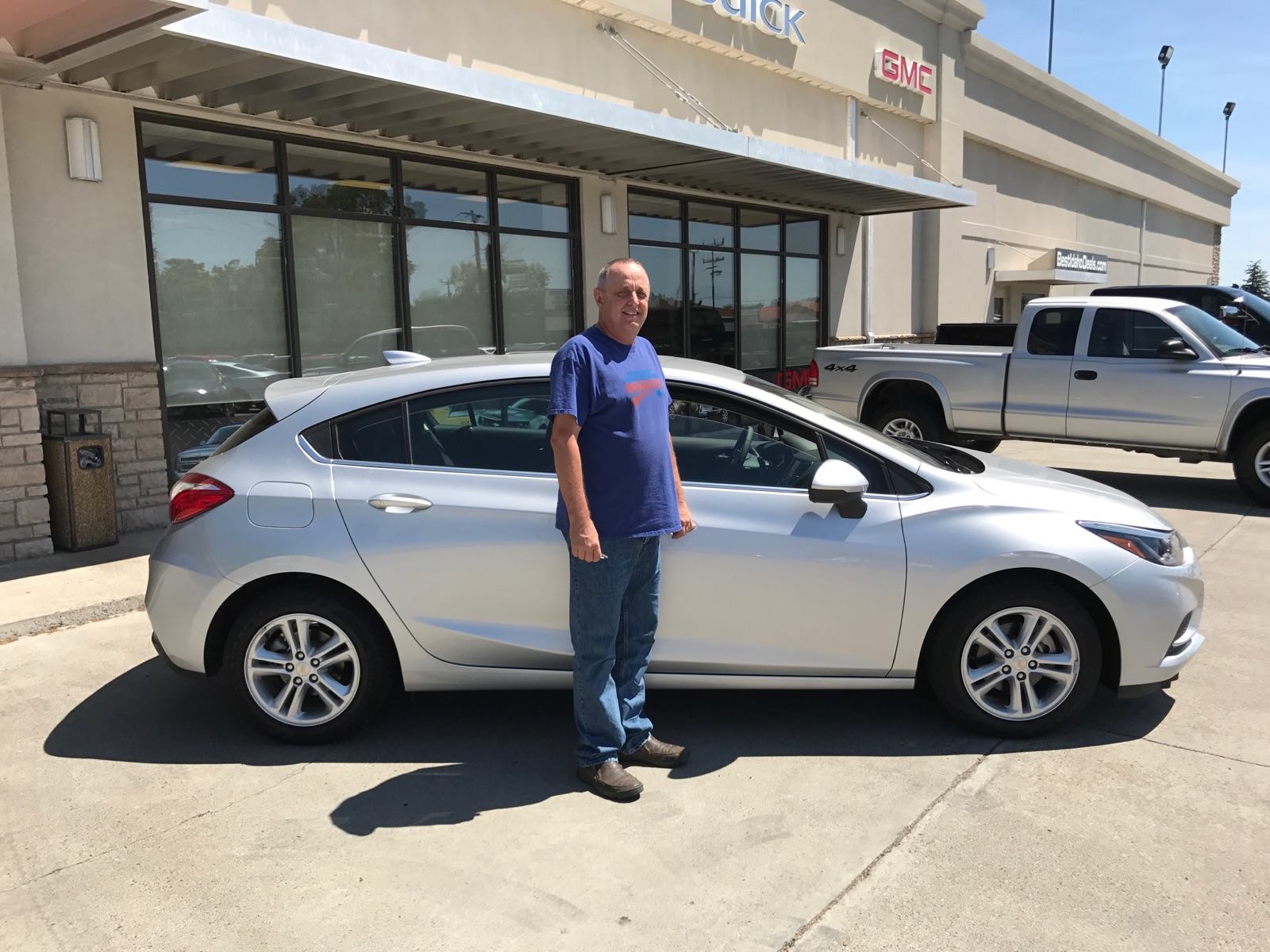 EXTREMELY HELPFUL
"John was extremely helpful and patient with us and helped us make a terrific choice for our family. John and Brad made the whole process easy and pleasant, they are very professional and personable!" - Nicole S. from Hagerman, ID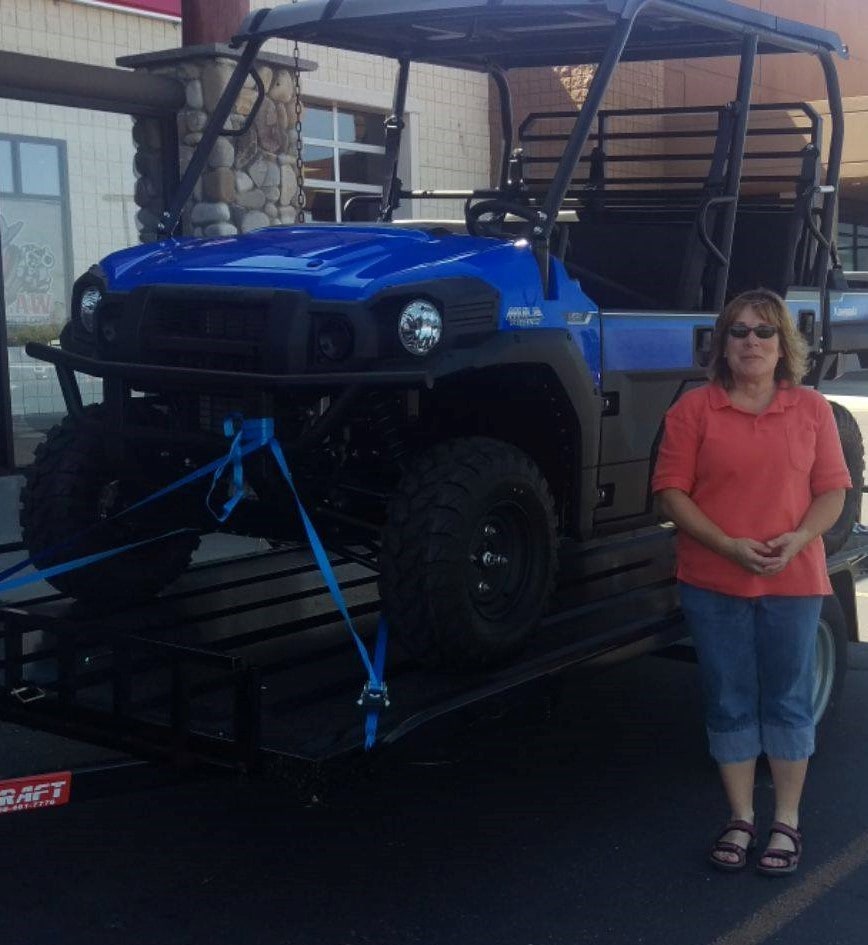 THE PRICE WAS RIGHT
"The people are great, the price was right and the right vehicle." - Michael K. from Mountain Home, ID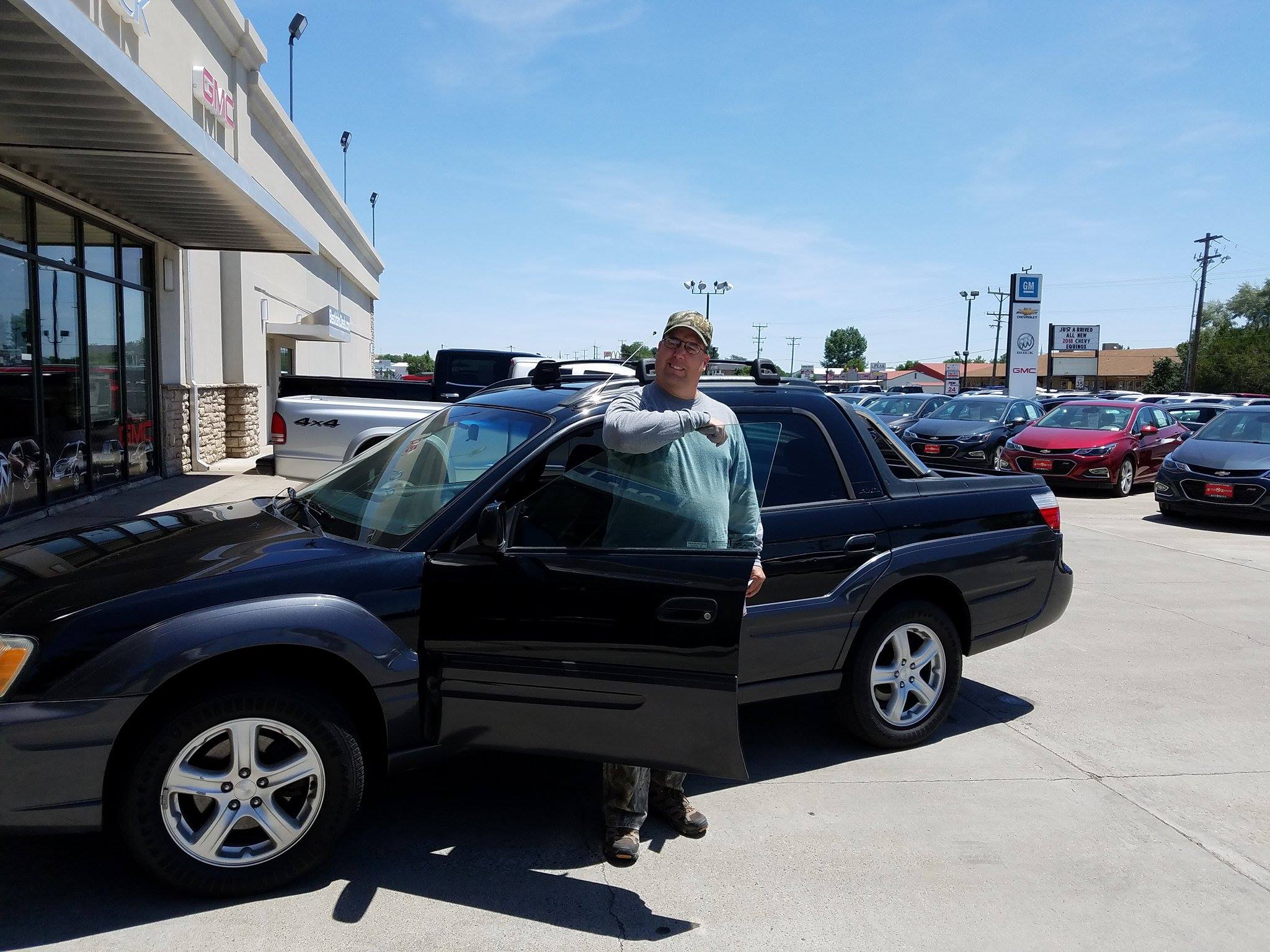 SERVICE WAS EXCELLENT!
"I've been looking and wanting a Ford Escape. I finally got one at Mountain Home Auto Ranch. The service was excellent, everybody was very nice and helpful. I would highly recommend them. Mr. Sterling and Jeff are the best!" - Imelda and Scott from Mountain Home, ID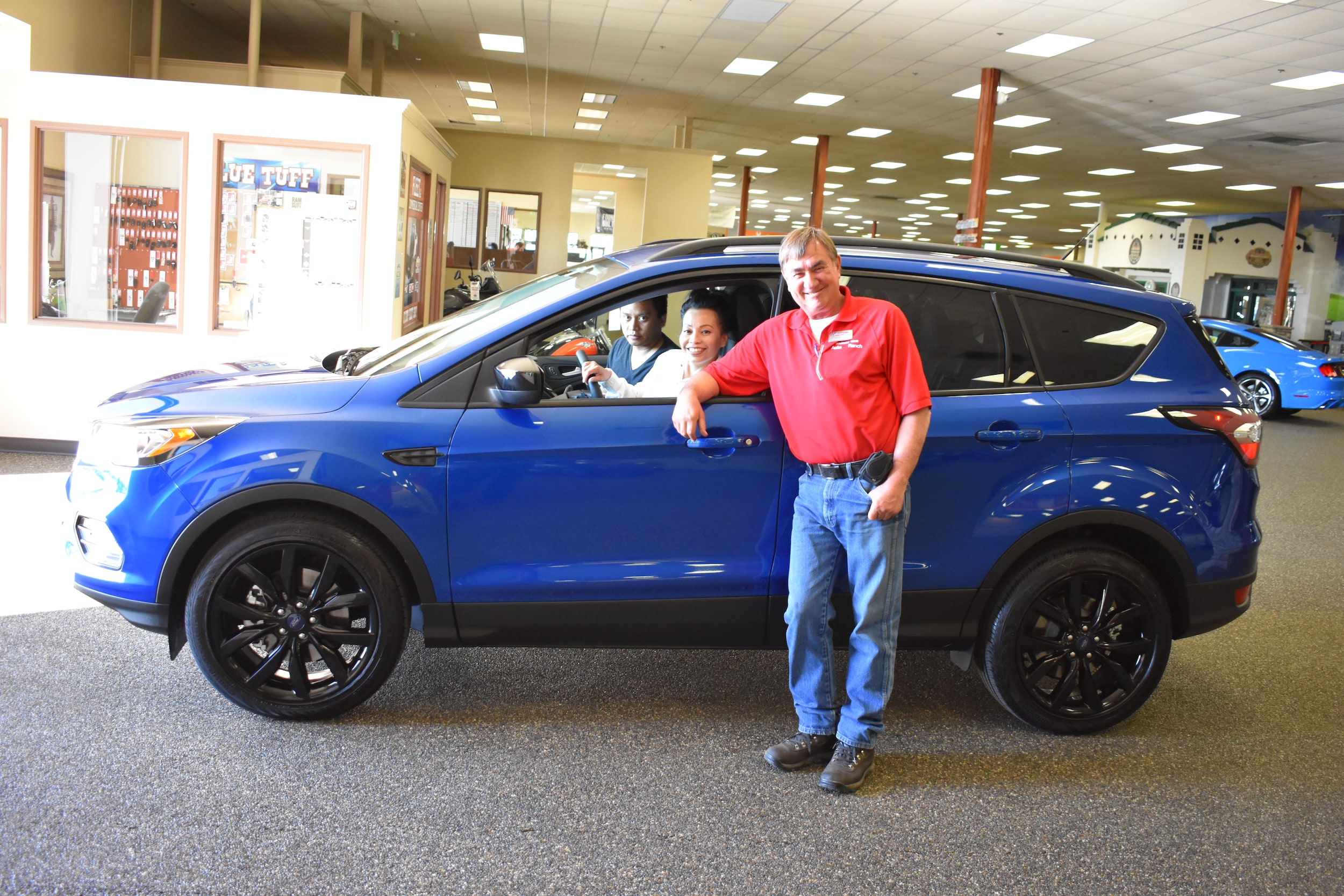 NO HASSLE
"My experience was great. No hassle. Everything was very straight forward and Benny handled the sale very good." - Spencer A. from Bellevue, ID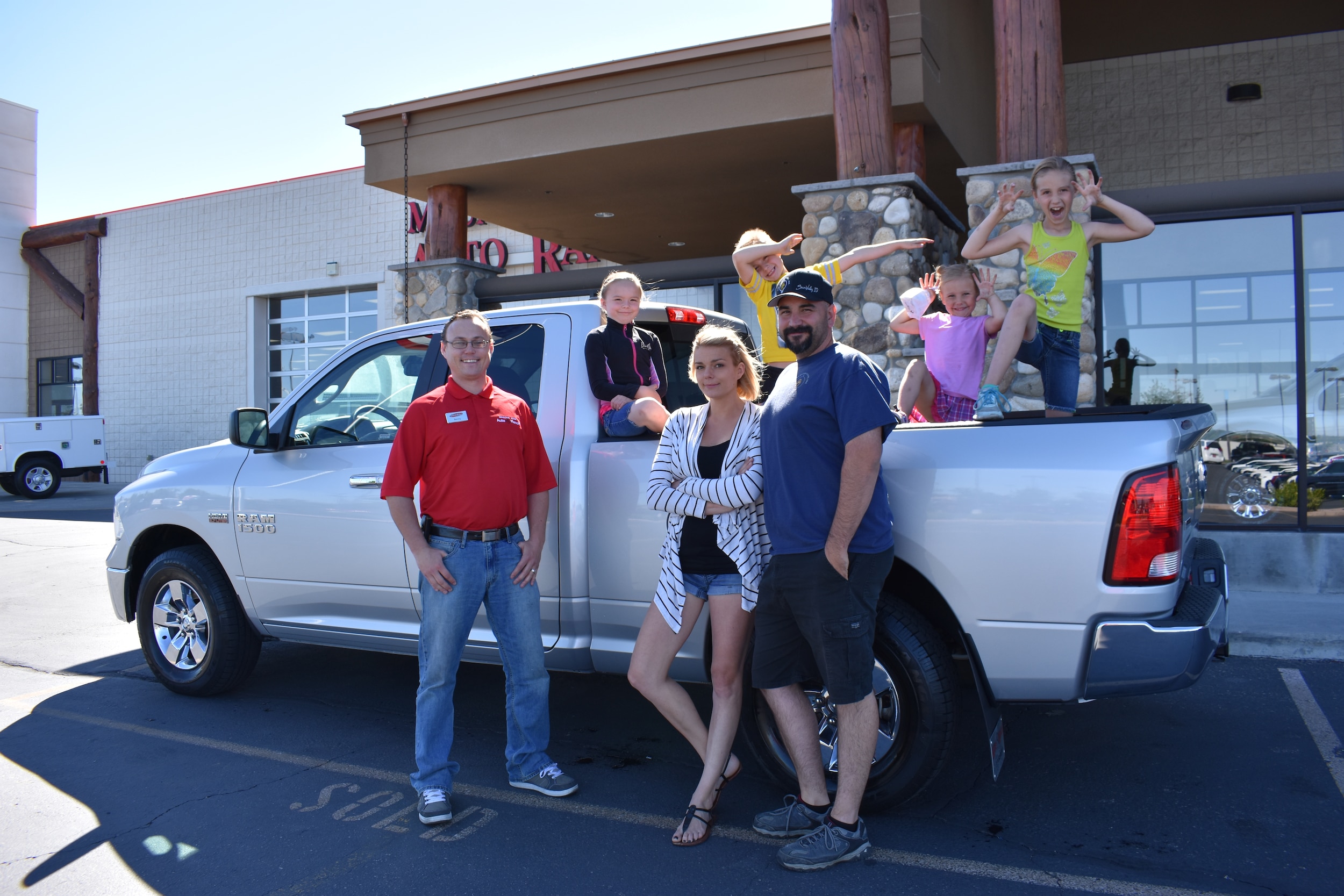 AMAZING!
"The service was amazing! Greeted from the time we stepped on the lot. Our questions were answered. Felt like we were welcomed from the start. MHAR always seemed to have our best interest, making sure we are leaving satisfied with our purchase. We are celebrating our 18th wedding anniversary and what better way to, then to buy a new truck." - Brad and Casandra from Jerome, ID
SUCH A GOOD EXPERIENCE
"We were looking for a reliable truck for our son who is headed off to college. We chose to do business with the Mountain Home Auto Ranch because we had such a good experience when purchasing our Jeep Grand Cherokee a few years ago." - Tricia D. from Jerome, ID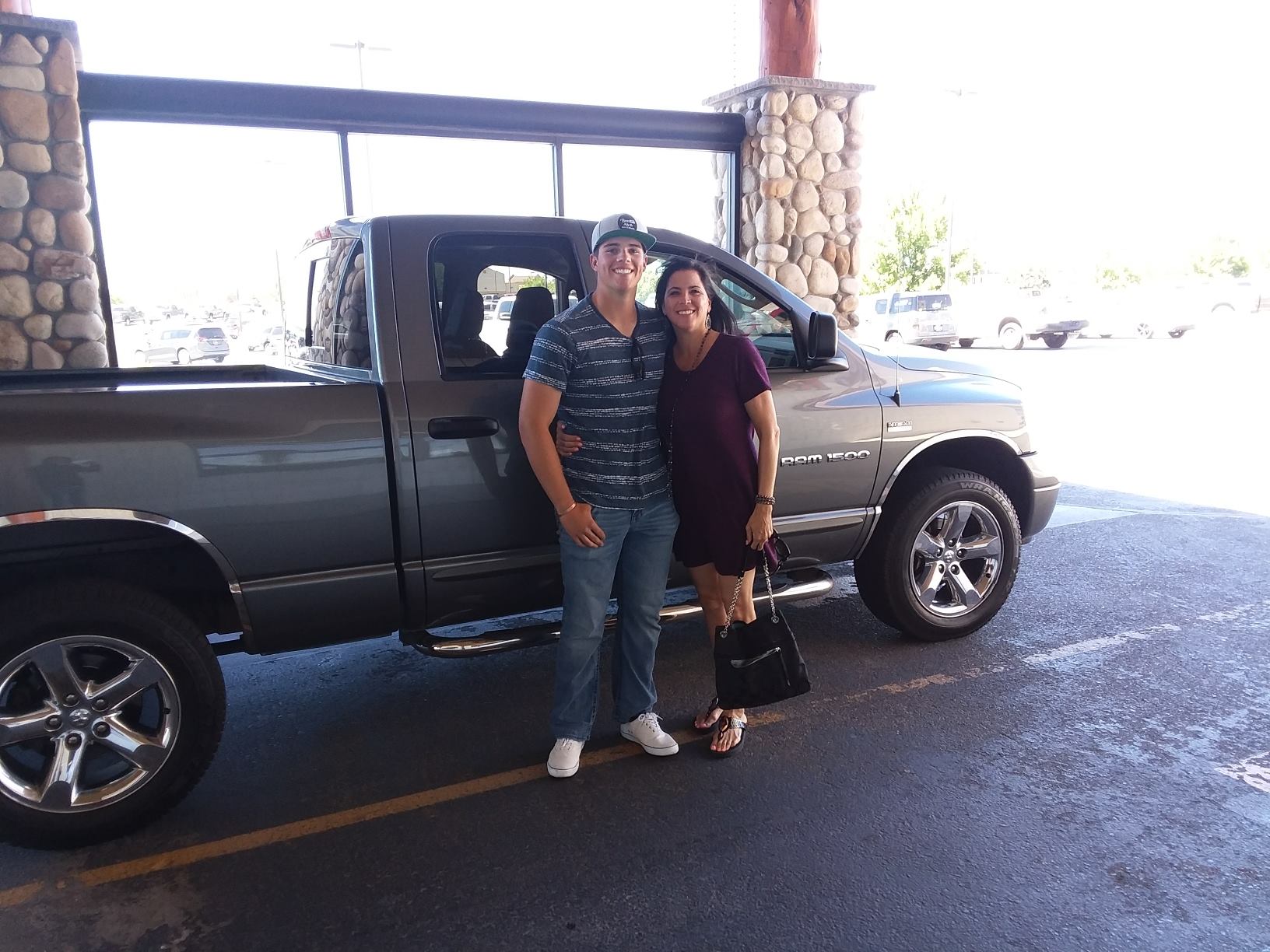 PLEASANT EXPERIENCE
"We had a pleasant experience and enjoyed their new facility. Their staff was friendly and knowledgable. Would definitely make the drive to buy another car." - Christine from Boise, ID
COULDN'T HAVE PICKED A BETTER PLACE
"When I was first looking, I had no idea where Mountain Home was or how big this dealership was. They picked me up at the Airport and the deal was done quick and painless in their Sprawling Showroom. I couldn't have picked a better place or company to go with on my First Brand New Ford!"
- Jeremy from Las Vegas, NV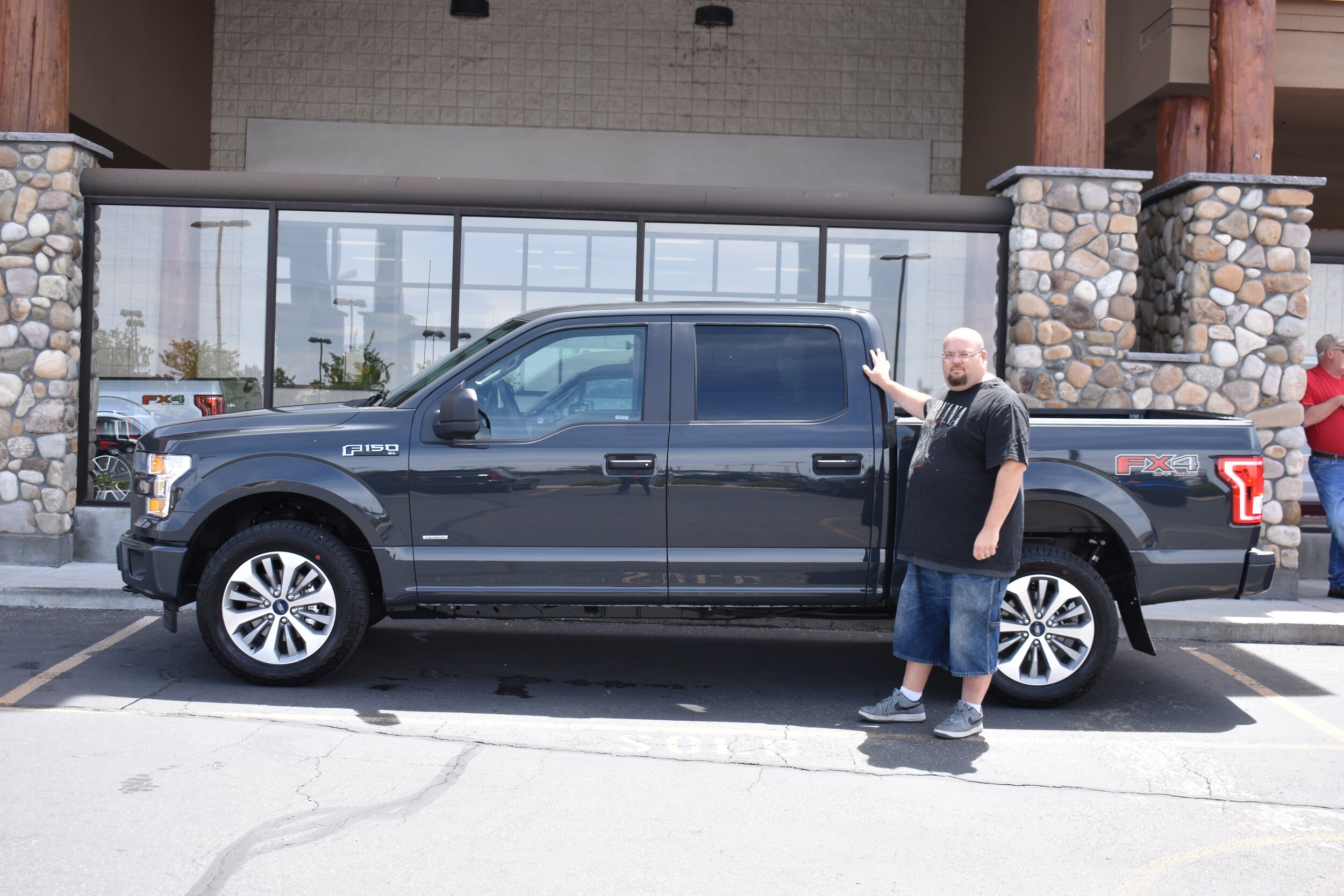 FRIENDLY AND HELPFUL
"Melissa was friendly and helpful. Very professional. Will definitely be back for another car in the future. Thanks Mountain Home Auto Ranch." - Dannielle S. from Buhl, ID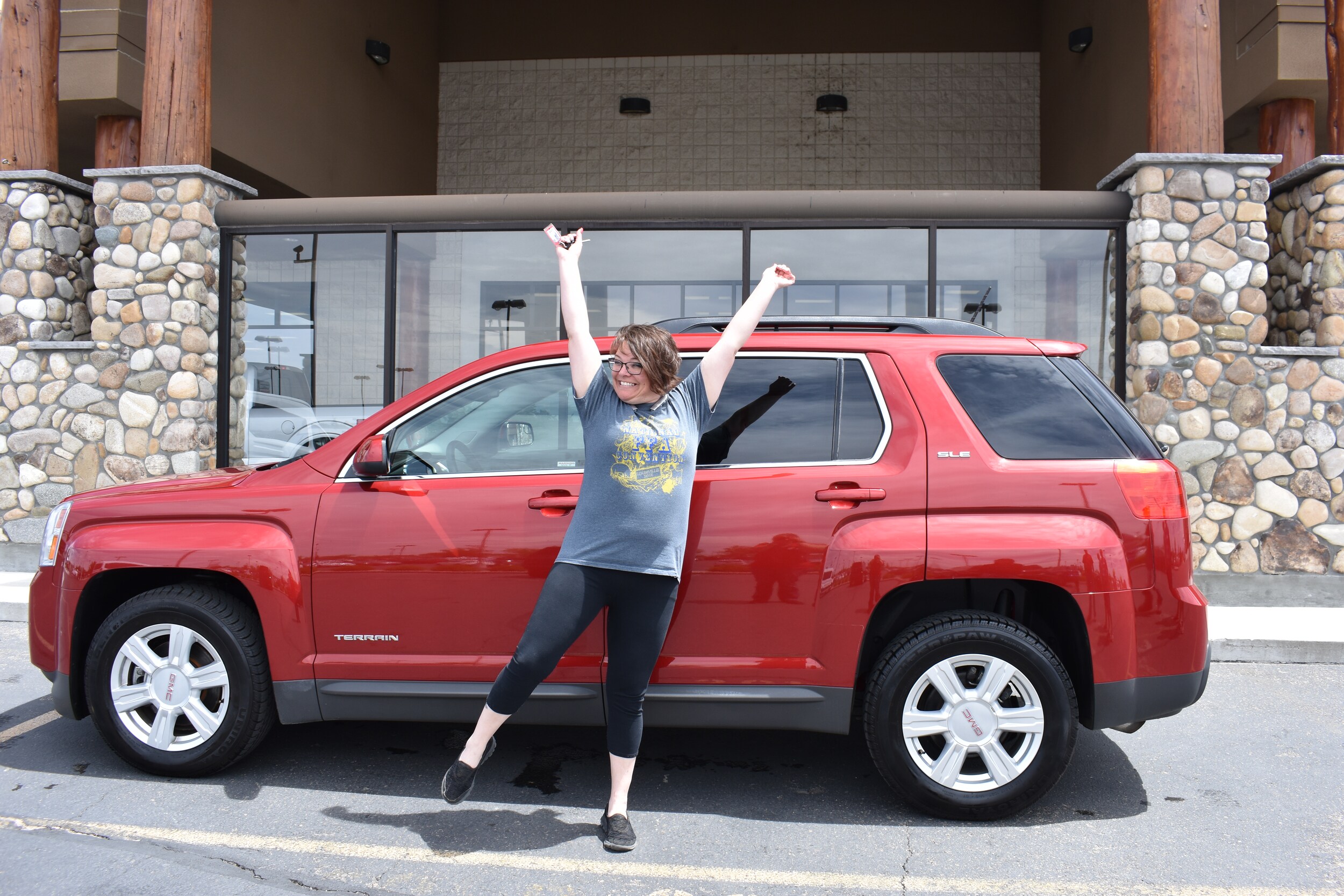 SMOOTH

GREAT HELP!
"Very Great help! Easy to work with and very professional. Thanks for everything!" - Rachel S. from Twin Falls, ID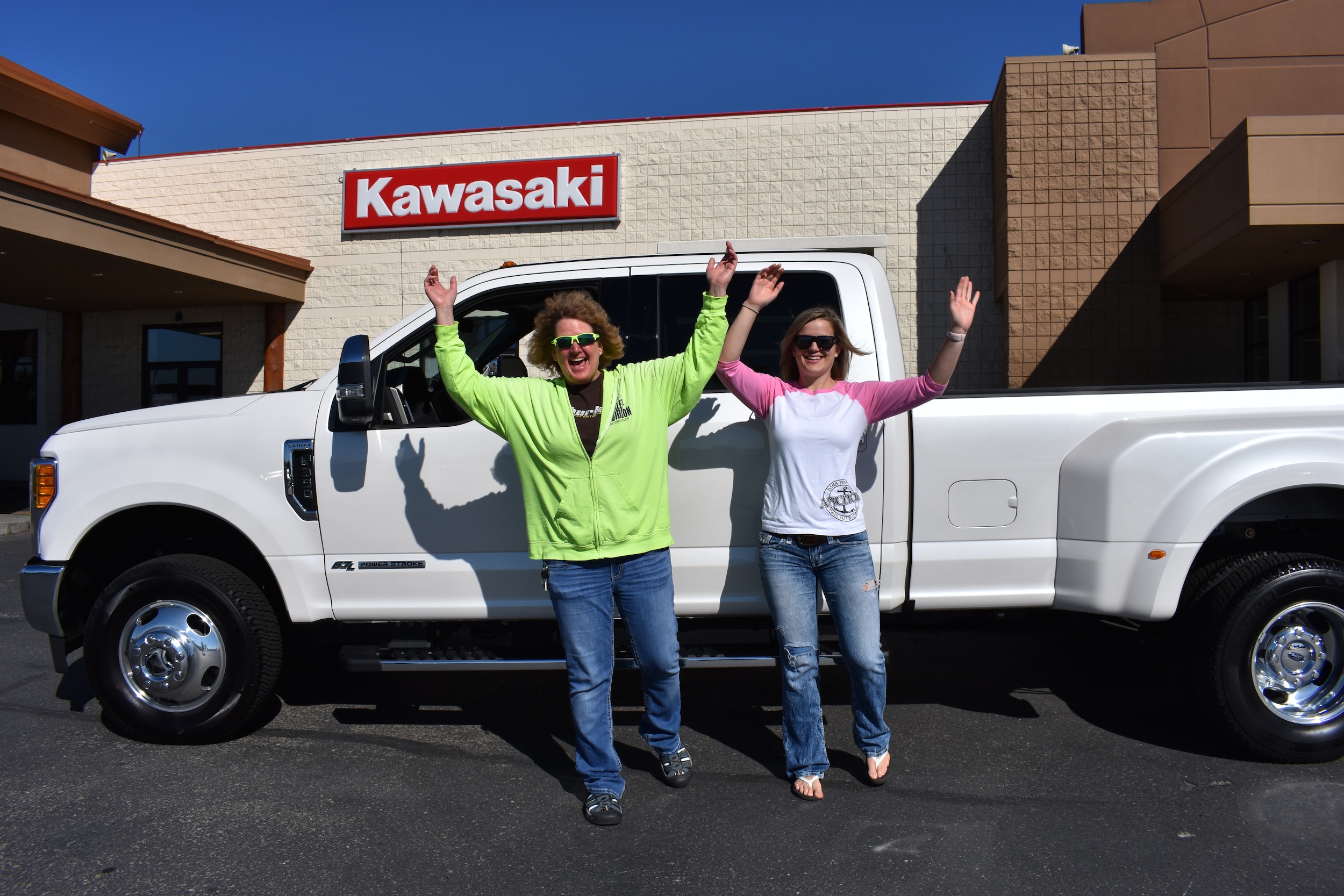 IMPRESSED!
"Great customer service! The car was polished up on the showroom floor! Managers worked me the best deal! I was impressed with the care and thought that went into the sale! I am very happy with the purchase!" - Josh H. from Mountain Home, ID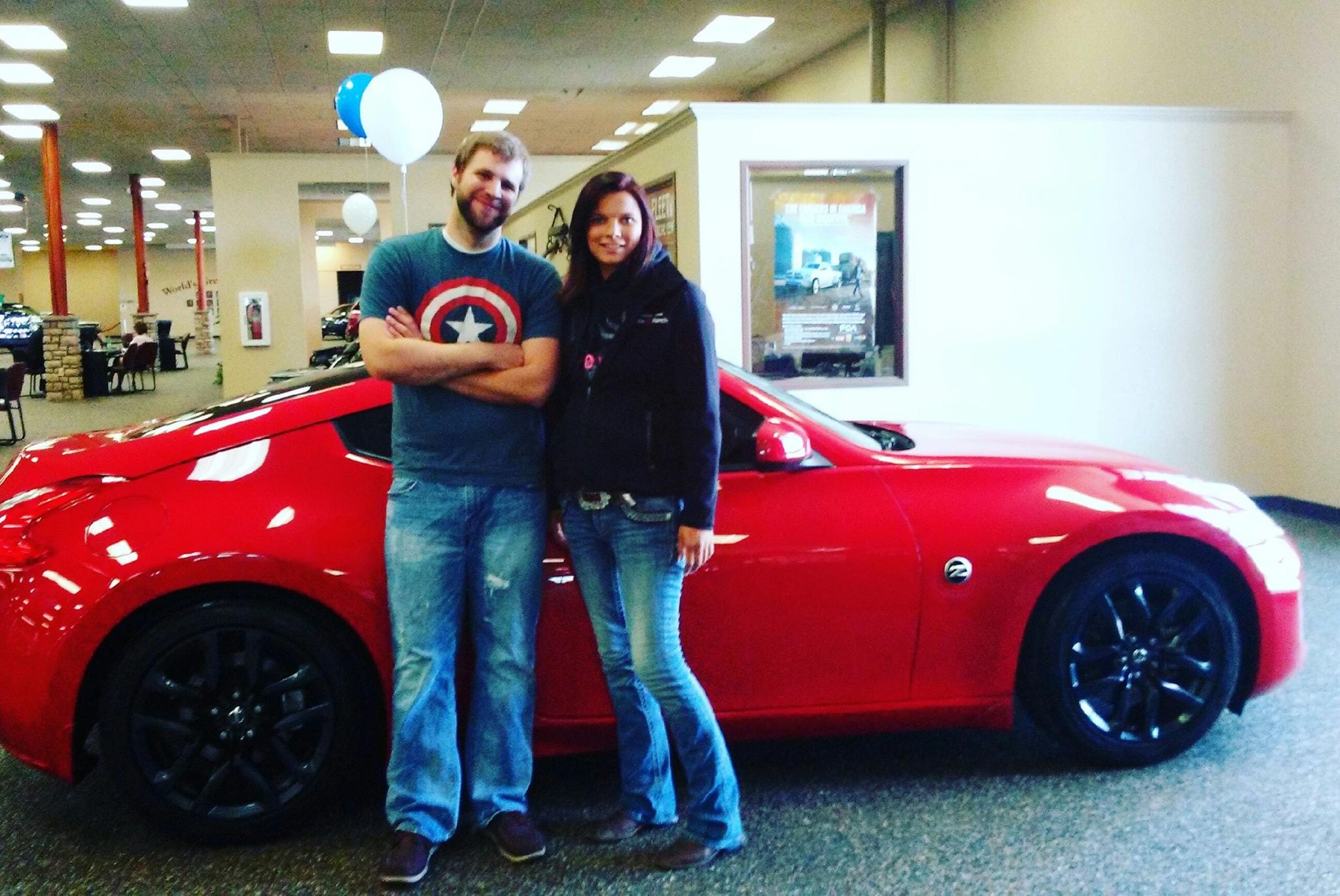 FAN
"Melissa's Biggest Fan!" - Norma from Rupert, ID
MORE THAN JUST A SALE
"From the moment we first spoke on the phone with Valerie to the final sale, we felt like we were more than just a sale. We were treated so nicely and worth total transparency. Our sale and trade-in were completely painless. It was a great experience all around. We will definitely tell our friends!" - Lauren and Ryan B. from Meridian, ID.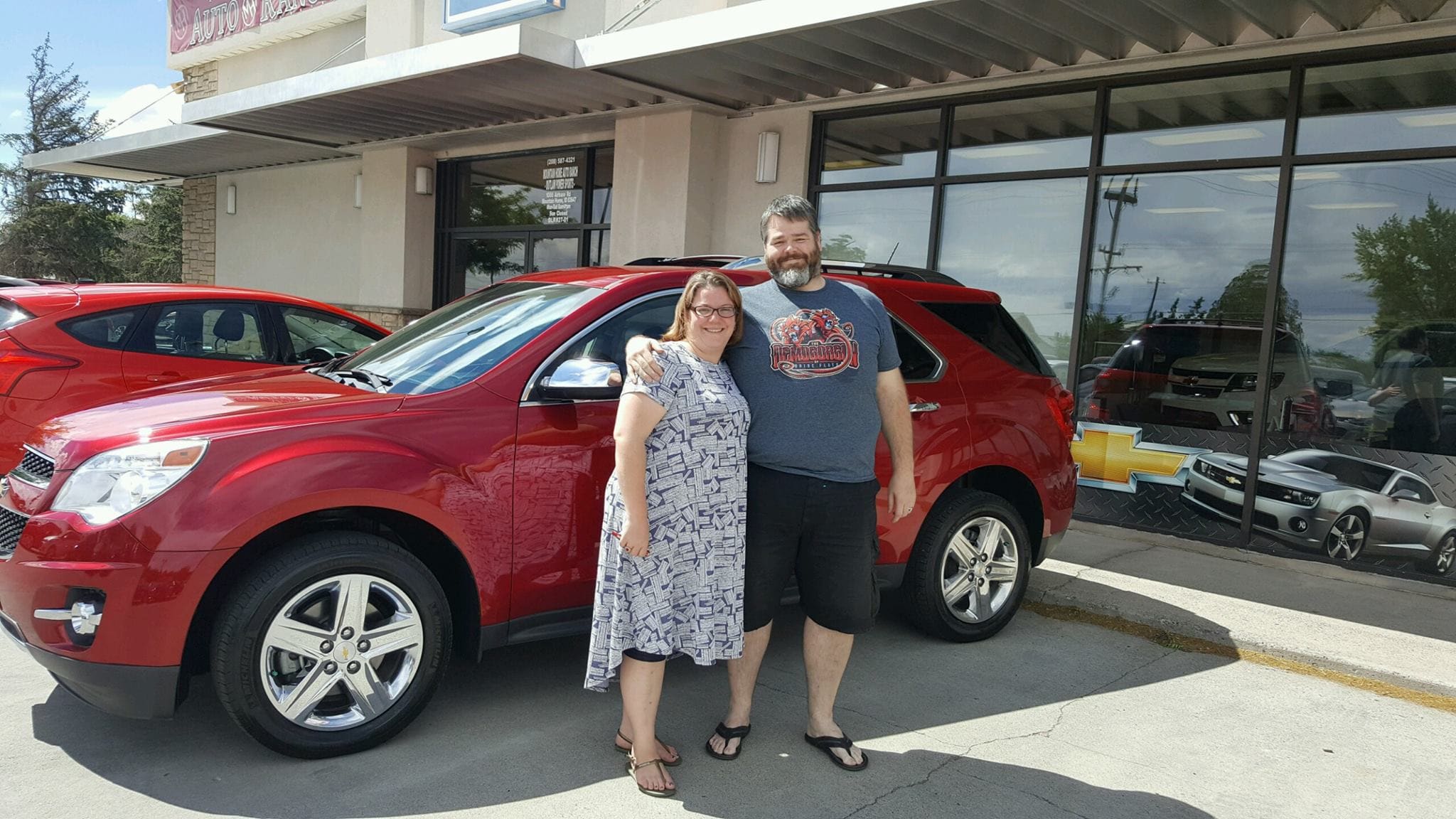 SINCERE APPRECIATION
"Robin and I wish to express our sincere appreciation to Nathan F. our Ford service advisor and technician Bill. We had a fluid leak in our RV while traveling home to Washington. Our roadside assistance service obtained an appointment for us on June 6th. We went to Auto Ranch and were greeted by Nathan. He told us that the service department was extremely busy and that he would try to get a technician to assess our leak that afternoon, June 1st. Bill quickly diagnosed the problem! Parts were ordered and the leak fixed on June 2nd. We are extremely appreciative of the care and kindness extended by these two hard-working individuals. A big thanks to Nathan and Bill!" - Sandy and Robin from Washington
EXACTLY WHAT WE WERE LOOKING FOR
"Exactly what we were looking for at the right price and mileage. Driving through the area we saw the truck on the internet and stopped in. Melissa was not pushy." - Sean G. from Boise, ID. 

AWESOME

EXACTLY WHAT WE WANTED
"They had the only one we could find that was exactly what we wanted." - Roy and Elizabeth from Idaho Falls, ID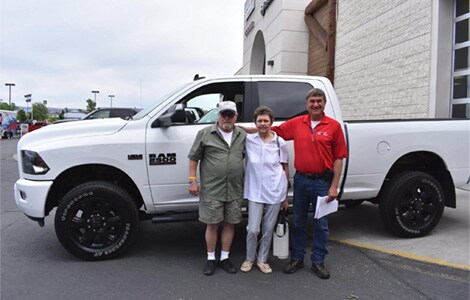 HELPFUL
"Mountain Home Auto Ranch Employees are very helpful and willing to help." - Jorge from Kinghill, ID
ONE OF THE BEST EXPERIENCES!
"It was one of the best experiences buying a car! Showed us around! Made us laugh!! Thanks for the tickets for the Country Music Festival!"- Karen from Twin Falls, ID
SUCH A GOOD DEAL
"I stopped in to look and ya'll made such a good deal I purchased!" - Bill D. from Mountain Home, ID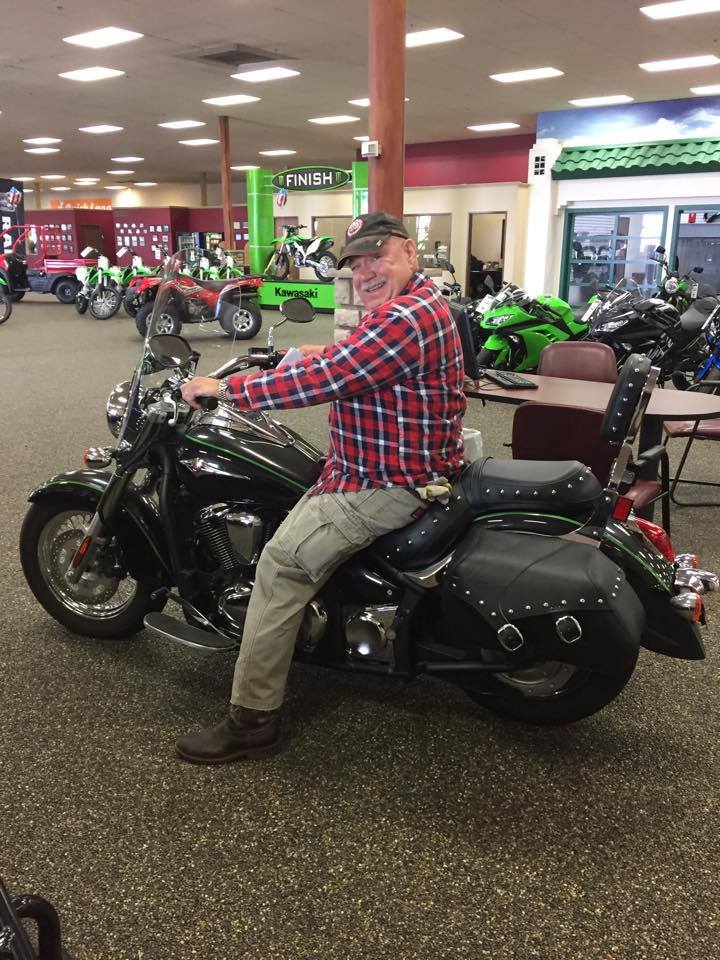 EXTREMELY QUICK AND COURTEOUS
"They had the truck I wanted for the right price. They prepared for when I showed up, the truck and offer were ready. They were extremely quick and courteous. Would definitely recommend!"- Michael S. 
FRIENDLY AND UPFRONT
"Jeff was very friendly and upfront about the cars I looked at. Answered all of our questions. Jeff is very knowledgeable about the cars." 0 Kelsey D. from Mountain Home, ID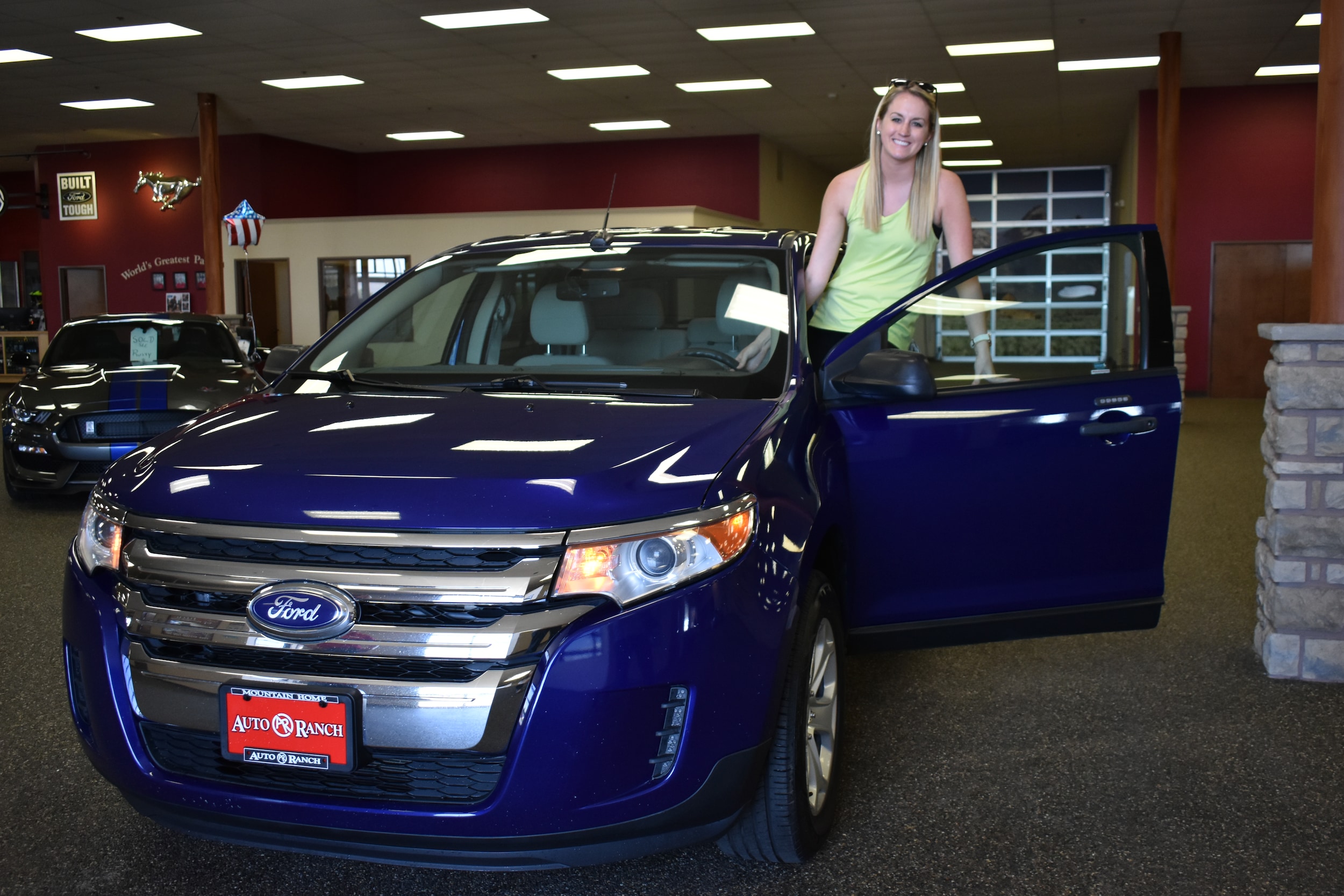 VERY EASY
"The process was very easy. Found car and price on internet and phone. In and Out in about an hour to take possession of car. Everyone is so courteous and professional." - John M. from Ketchum, ID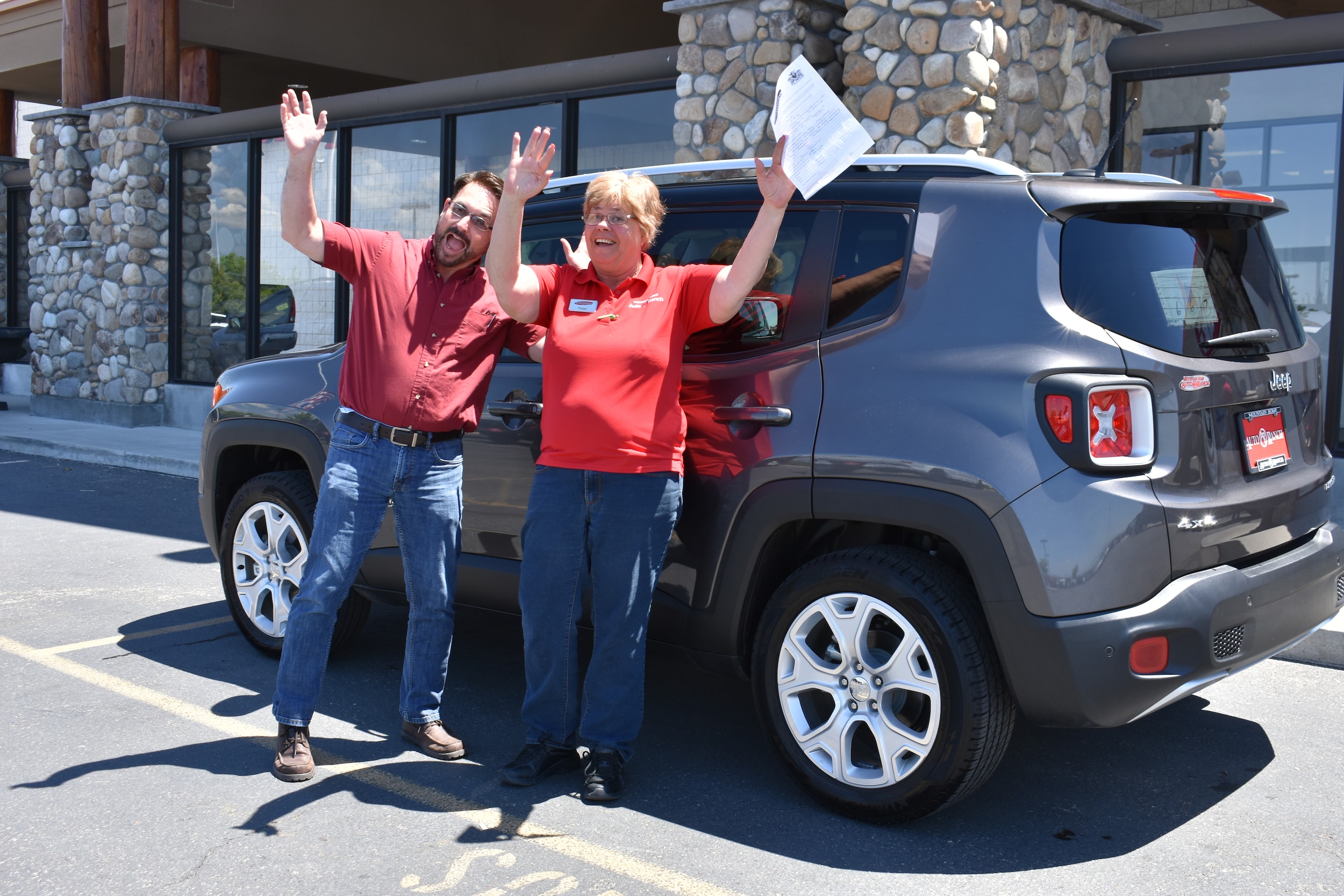 EXACTLY WHAT I WANTED
"You had exactly what I wanted for a reasonable price. Service was direct and straightforward. Salesman was honest and helpful and didn't play games." - Matthew W. from Eagle, ID
GREAT EXPERIENCE

UNIQUE SELECTION
"Your dealership offered a unique selection. Flying in from PDX was worth the trip!"-Dan G of Bend, OR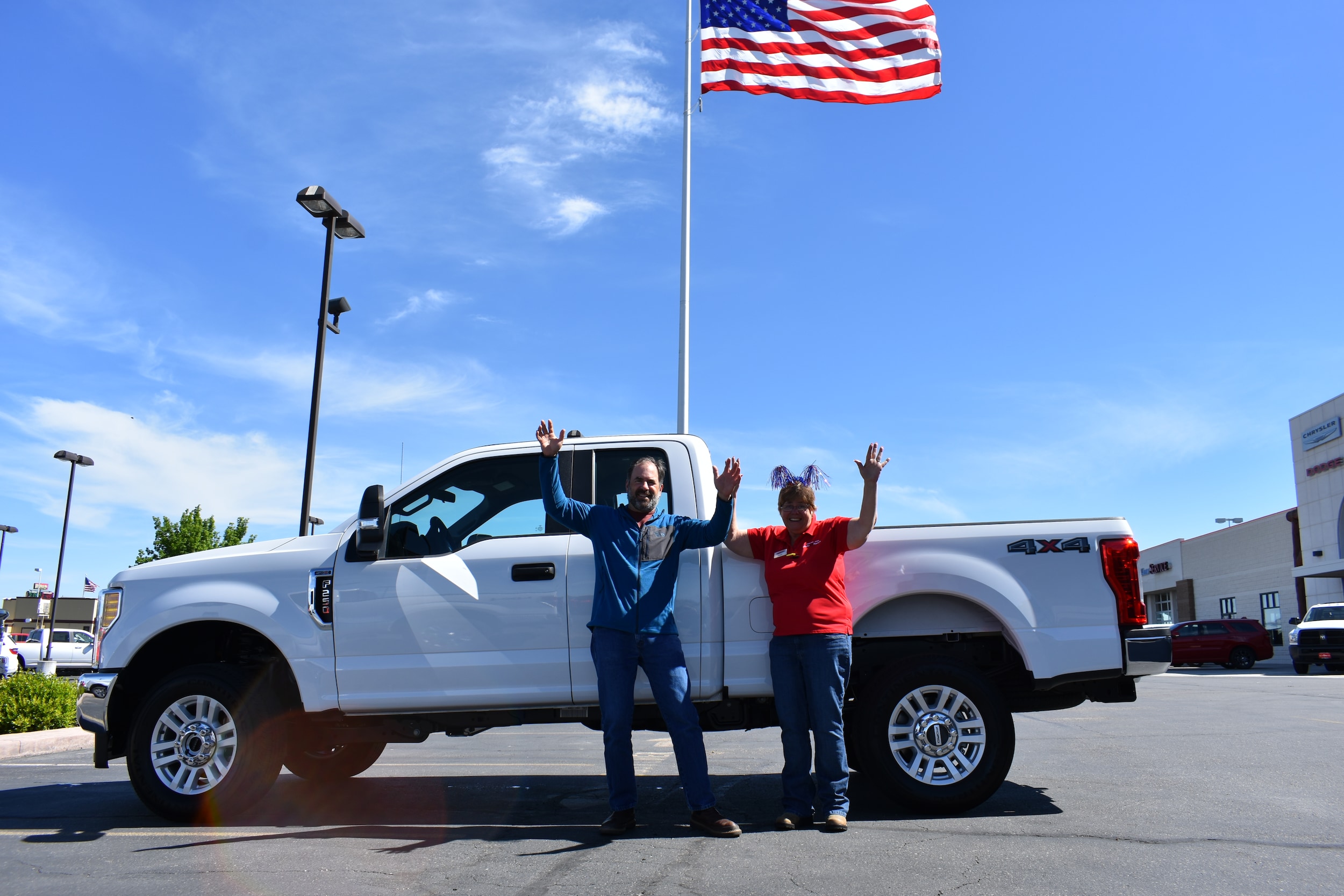 NOT PUSHY!
"I have been looking at Challenger Hellcats for quite some time but only recently started talking to dealerships. Mountain Home Auto Ranch had a couple for the right price. The sales experience was great everyone was extremely courteous and pleasant. What I liked the best is they were not pushy." - Alan G. from Nampa, ID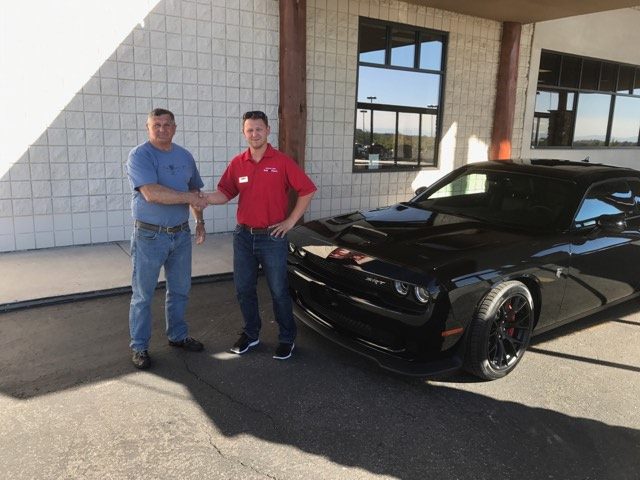 EXTREMELY NICE
"Reason I bought from Mountain Home Auto Ranch is because they had the car I was looking for. I also knew one of the employees, Melissa, which made coming here easier. I knew she could get me a great deal and work with my budget. She was extremely nice and made it a great experience. I'm a first-time car buyer and Melissa made this experience great for me. Thank you!" - Rubicela from Mountain Home, ID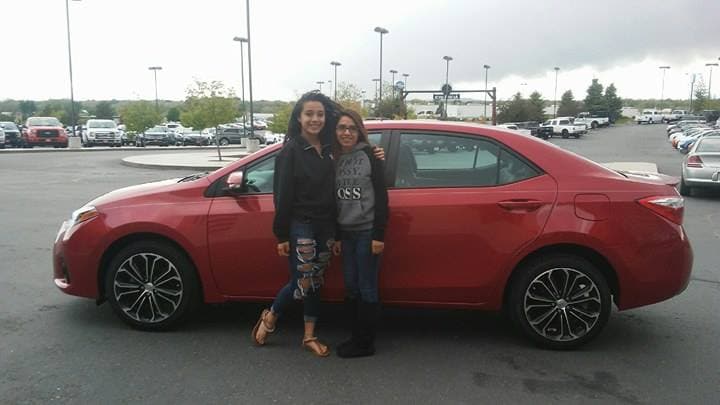 DID EVERYTHING POSSIBLE
"Salesman was great and very informed. Did everything possible for a great experience." - Logan from Mountain Home Air Force Base, ID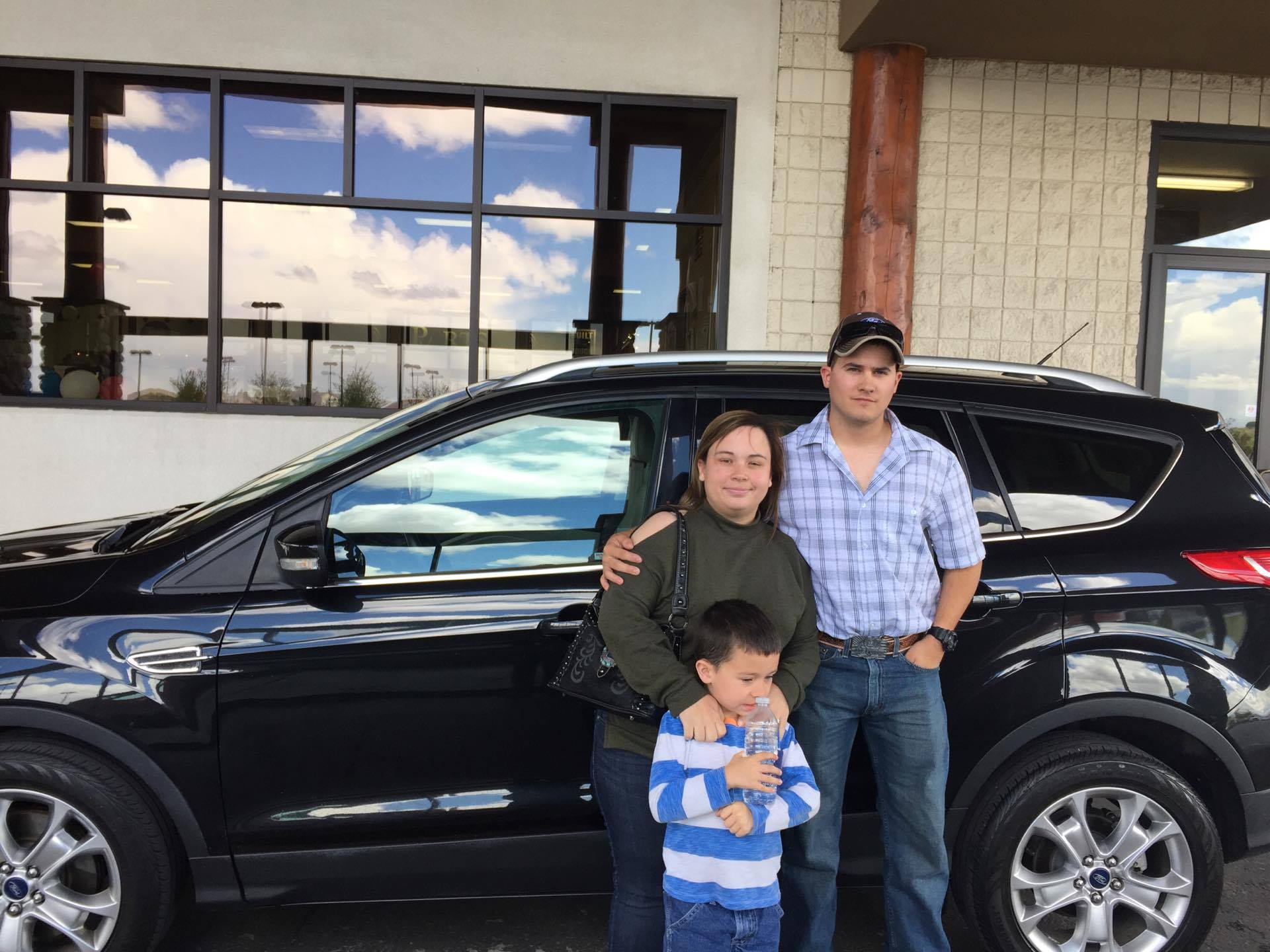 STREAMLINED PROCESS
"Very Pleasant experience and the process was streamlined." - Larry from Pocatello, ID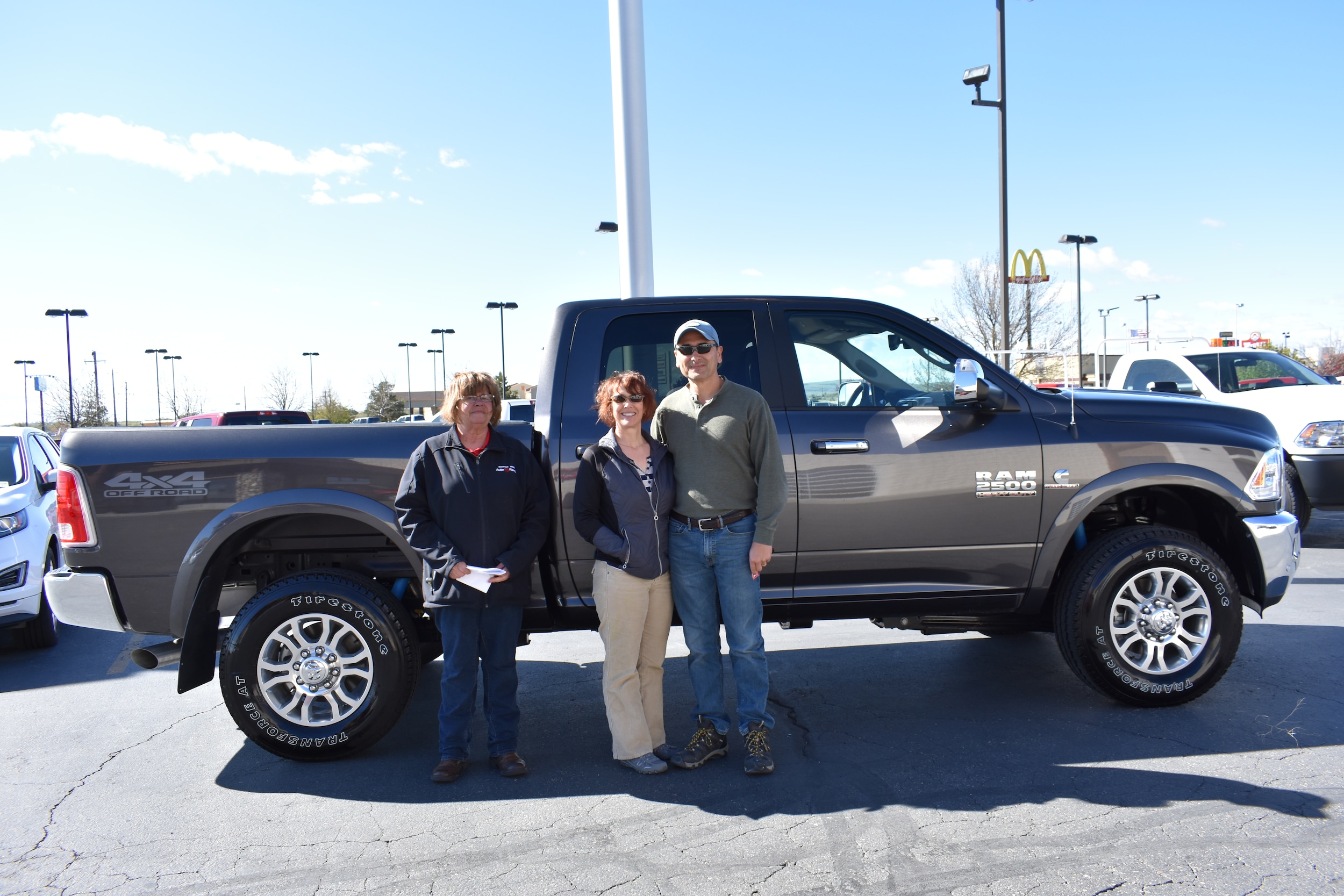 ACCOMMODATING AND FRIENDLY!
"Great experience! Easy, accommodating and friendly. I came in by bus and there was no hesitation from John B. to pick me up. He went over the truck and features thoroughly."- James W. from Idaho Falls, ID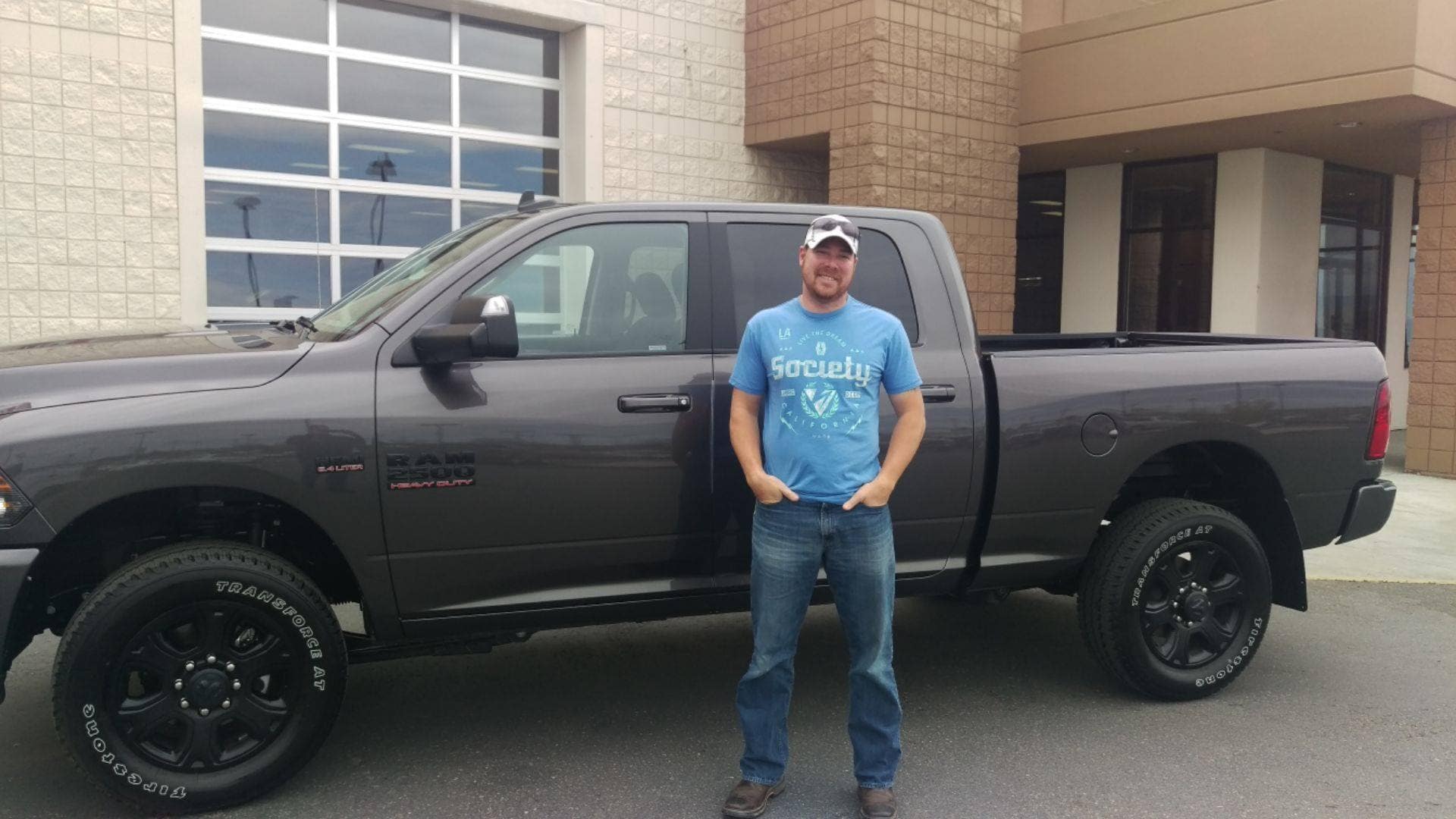 FANTASTIC!
Peggy was Fantastic! I told her what I wanted and my price range and she gave me what I wanted! I've been looking for a car for 3 years and finally was offered a great looking car!" - Zara from Mountain Home, ID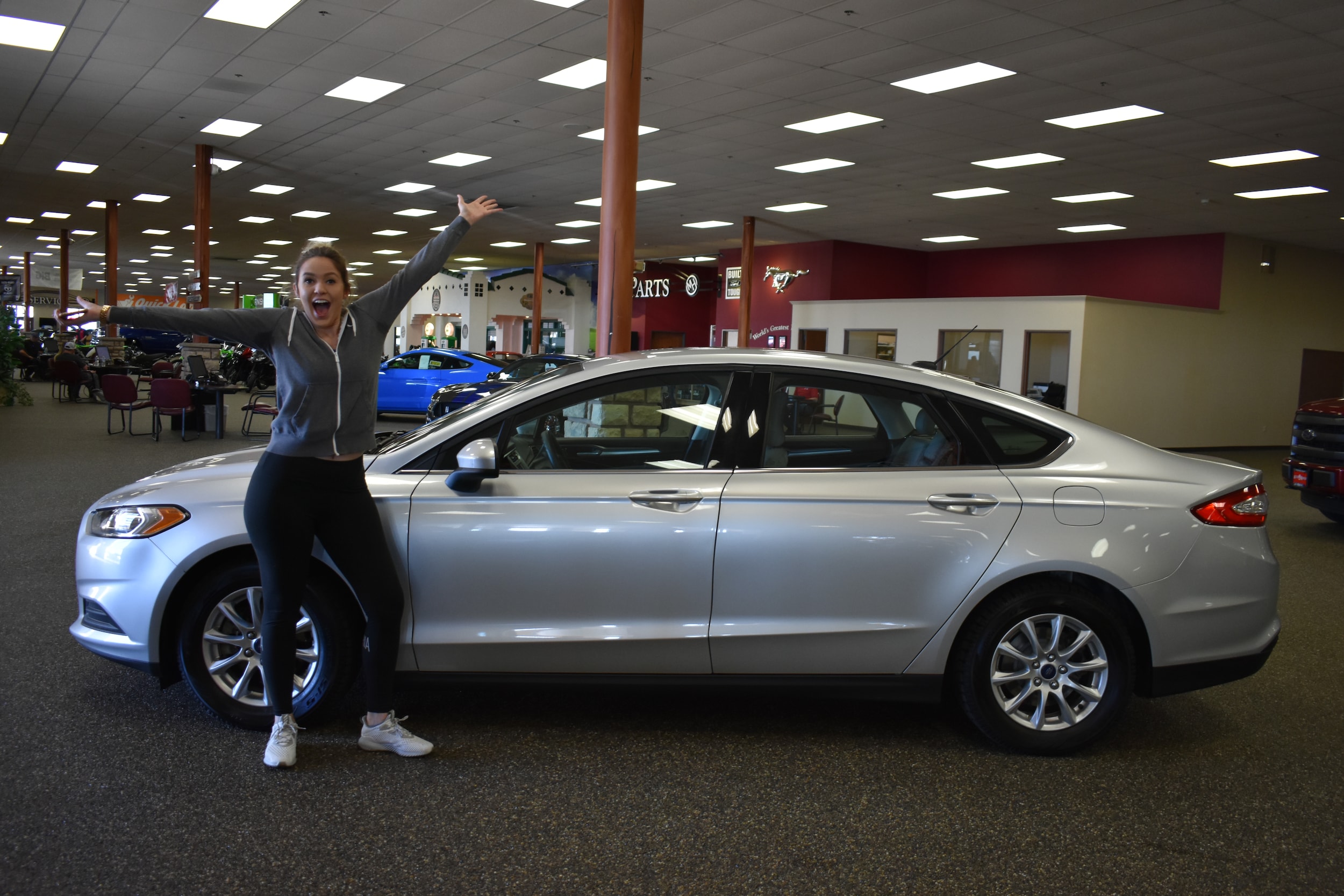 COURTEOUS, FRIENDLY, AND HELPFUL!

FRIENDLY

FRIENDLY AND KNOWLEDGEABLE SERVICE
"We were met with friendly, knowledgeable service. They were very patient and helpful in the decision making with our new vehicle." _ Devin from Fairfield, ID
SEAMLESS
"Melissa was very helpful with narrowing down my selection and made the transaction seamless."- Greg from Eagle, ID
HELPFUL
"Mountain Home Auto Ranch and Benny were very helpful in getting me into a new truck." - Phil from Boise, ID
SMOOTH DEAL
"This is the second F-150 I've purchased with Mountain Home Auto Ranch in Mtn. Home, ID. The service was great. No hassle. Everyone treated me great. Super smooth deal." - Nick from Mountain Home, ID.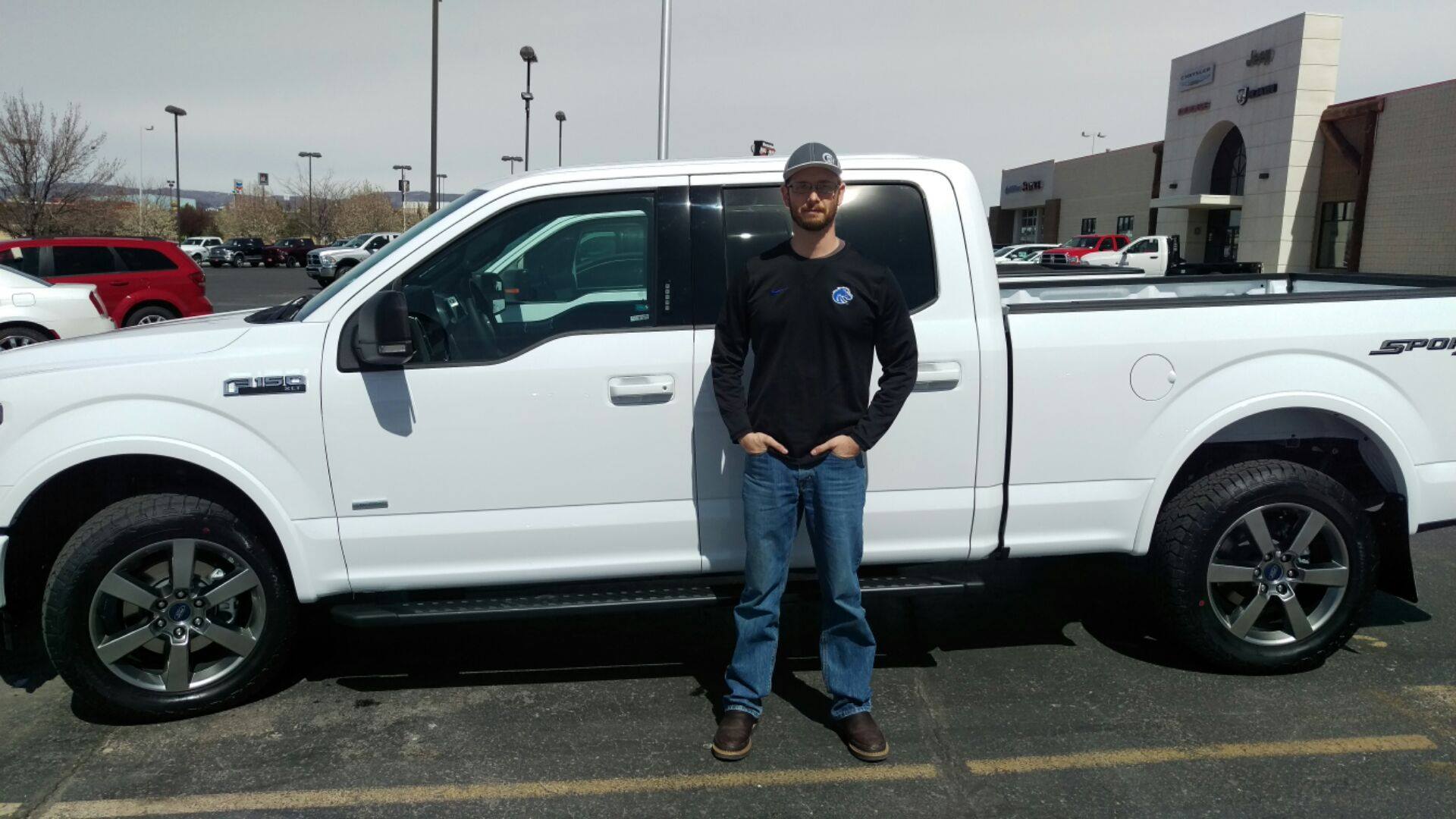 TREATED ME LIKE FAMILY
"My experience was great! The Sales Person Melissa, treated me like family. She understood and cared about what I was looking for. She took her time and worked hard to get me in the price area I needed it to be for my budget." - Clint from Mountain Home, ID.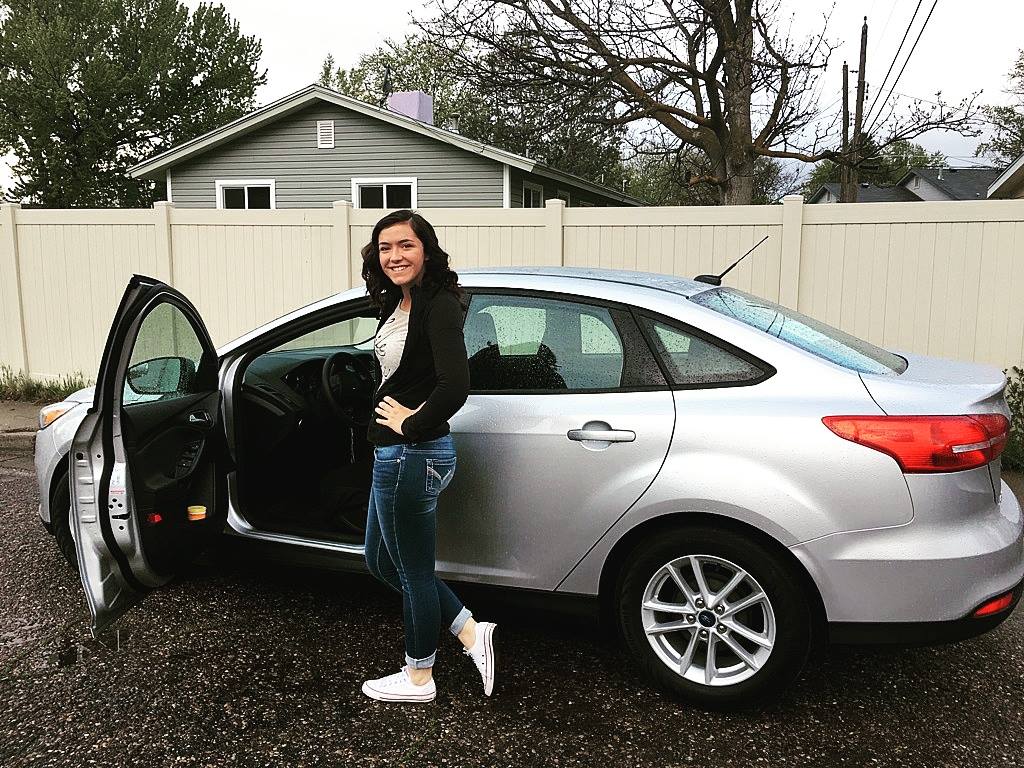 WONDERFUL SERVICE
"Wonderful Service. Provided me with up to date information while I was overseas. Worked very well with me on prices and upgrades. Treated me as if I was family. All the staff was trying to help. John was able to get the upgrades and price I wanted. Love it!" Carlos from Boise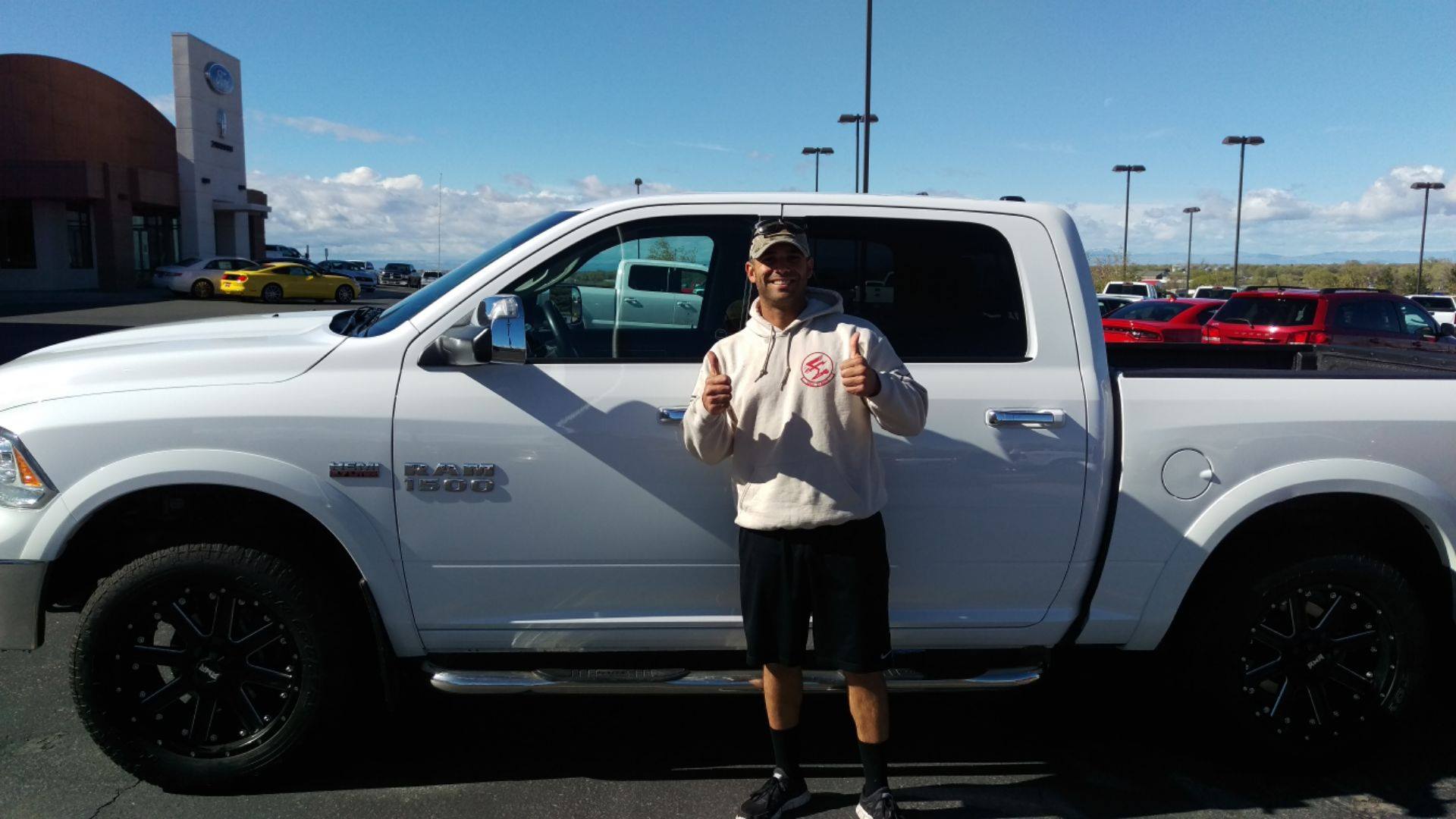 GREAT CUSTOMER SERVICE

EXCELLENT ATTENTION
"Checked online looking for what trucks you have and there was excellent information provided online. Plus excellent attention during the transaction!"- James from Salt Lake City, UT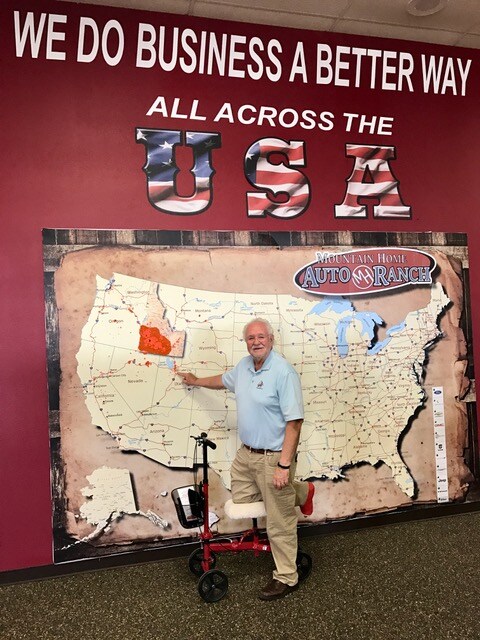 NOTHING SHORT OF AMAZING!!
"Mountain Home Auto Ranch made out truck purchase nothing short of amazing!! Not only did they have the best prices but the customer service was above and beyond anything we ever expected. John and Brad were absolutely wonderful to work with. We were a little unsure of what to expect before making the six hour trip from Oregon but they exceeded our expectation in every way. Thank you to everyone at Mountain Home Auto Ranch!! We will definitely be referring our friends your way!"- Ryan and Jessie from Christmas Valley, OR
PATIENT
"Everyone was great! We appreciate all of the patience and information shared. Jeff was super nice and didn't make Matt feel too bad for ripping his pants while test driving a truck."- Matt from Kun, ID
HAD THE BEST PRICES
"We researched all over ID and UT and Mountain Home Auto Ranch had the best prices. Great friendly salesmen as well! Will definitely be back again when we need another vehicle." - Teresa and Lorin from Almo, ID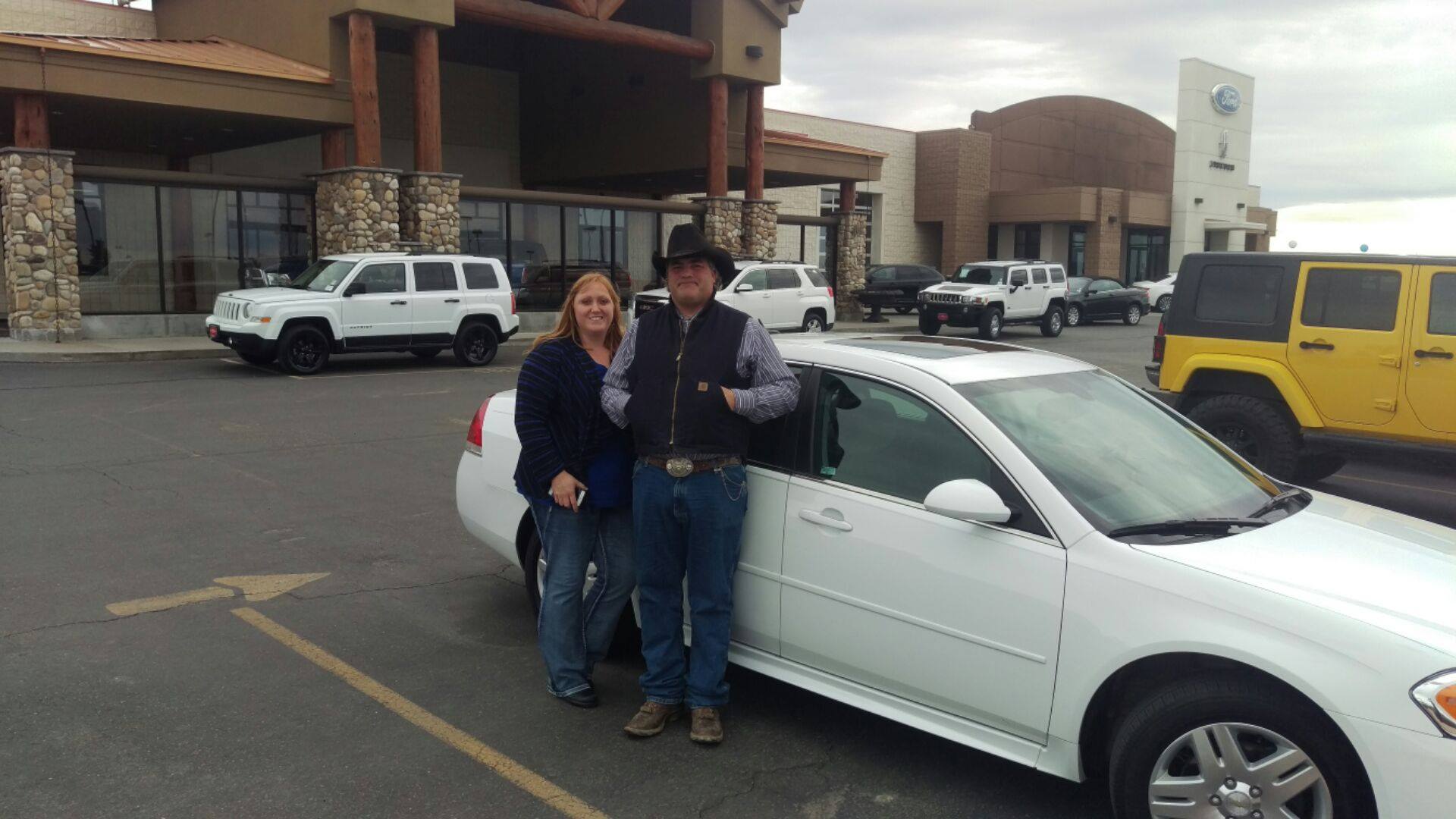 WE WILL BE COMING BACK
"Benny was very friendly and honest. We felt like both Mike and Benny did their best to work with us on finding the vehicle that would work best for our family. They also worked hard to help us get within our budget. We don't plan on needing another vehicle anytime soon, but when we do we will be coming back to Mountain Home Auto Ranch! Thank You!!"- Mike and Kayleigh from Burley, ID
THANK YOU
"We have never experience the service we got today. Thank You!!!"- Rustin from Filer, ID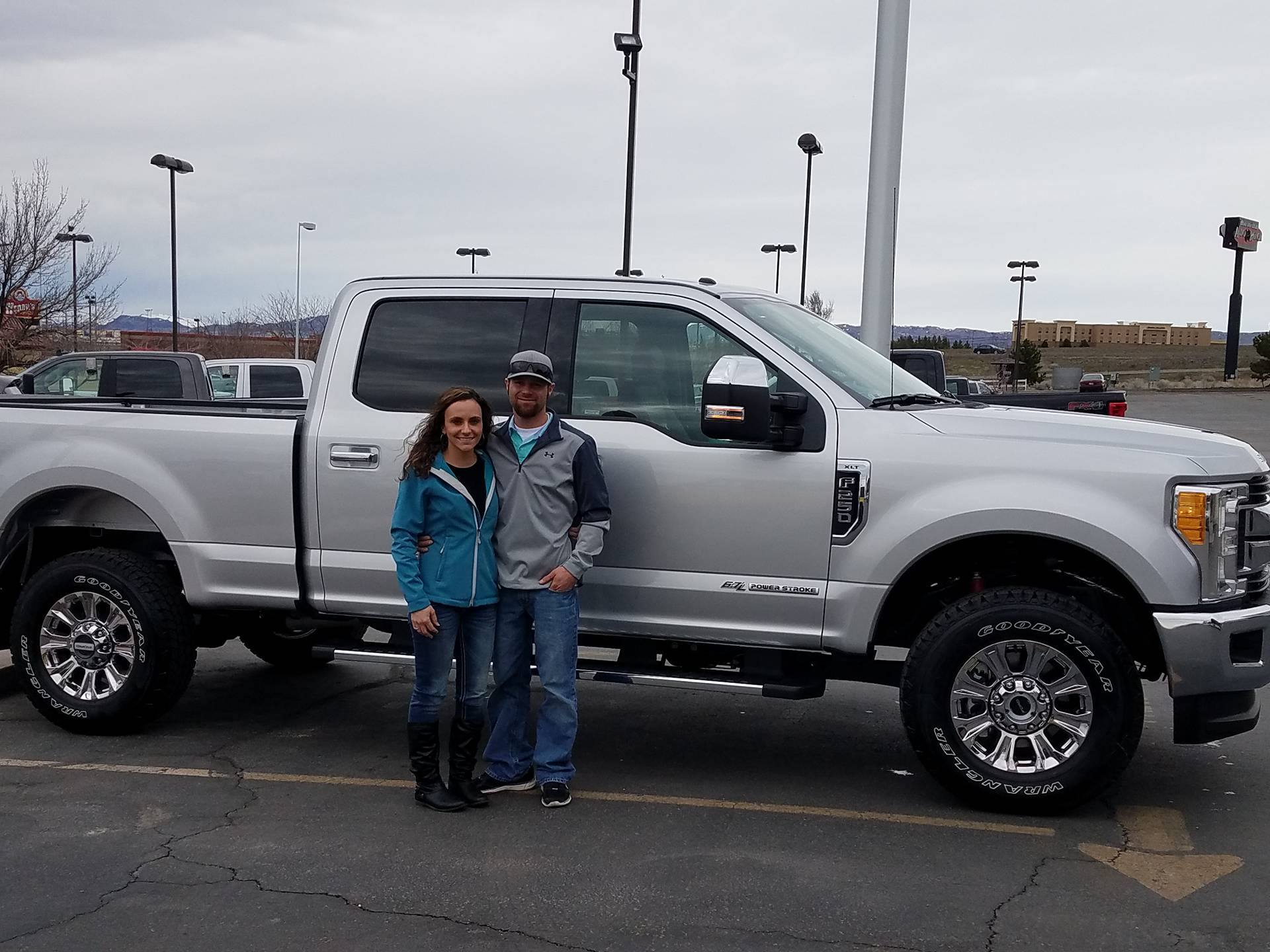 EASY TO TALK TO
"Rusty was very professional and able to sit down and have a personal conversation while we were waiting. Made him very relatable and easy to talk to. He made sure that while they may have been busy, we mattered as customers and even took the time to make sure my daughter had toys to play with."- Sharee from Kuna, ID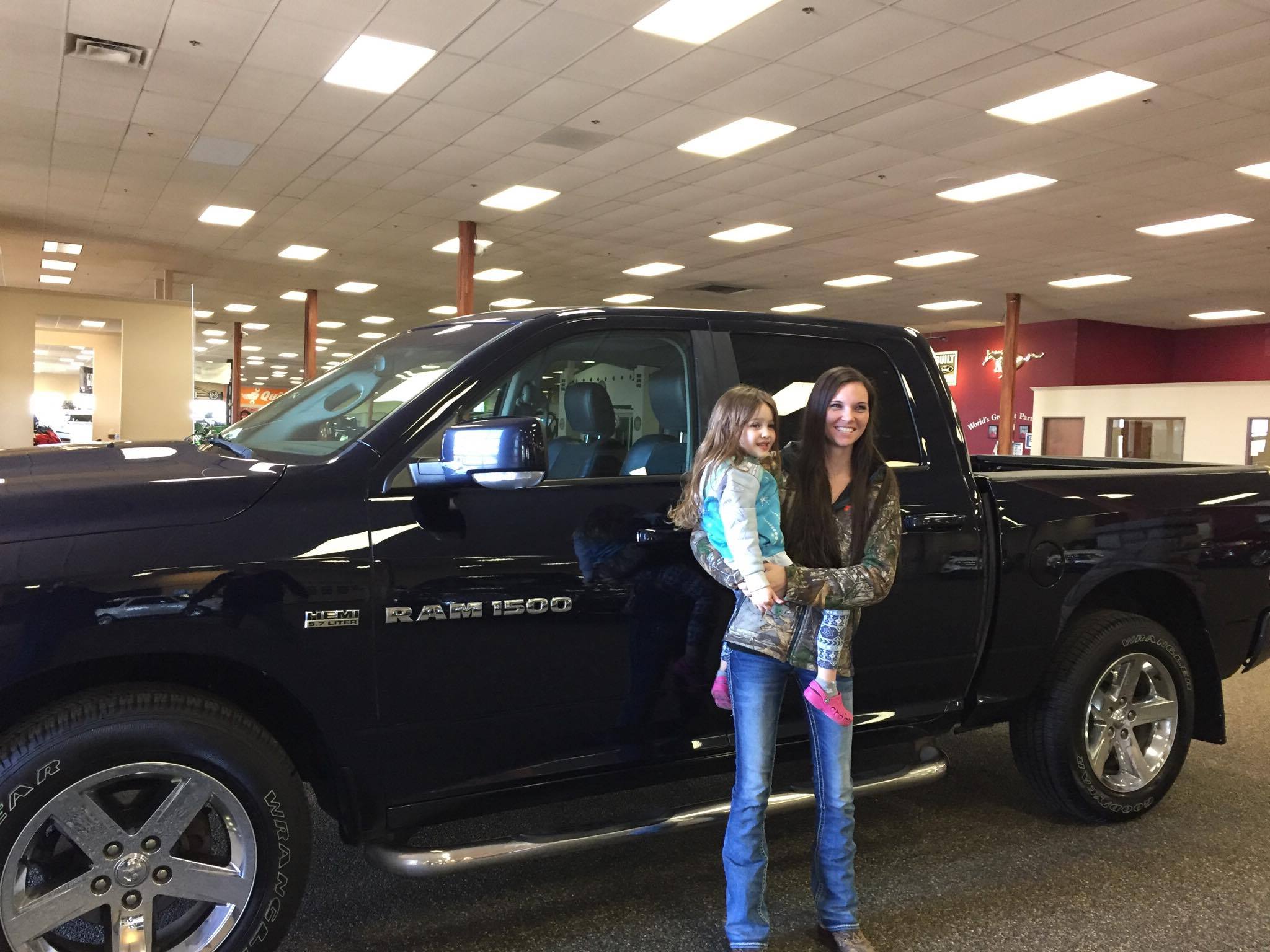 THOROUGH 
"Staff was friendly, knowledgeable, willing to examine options and thorough. No pressure to buy and willing to make accommodations for unforeseen events. Right vehicle- workable price."- Henry from Hagerman, ID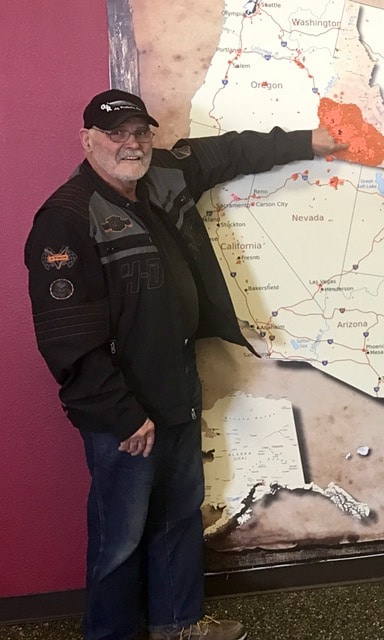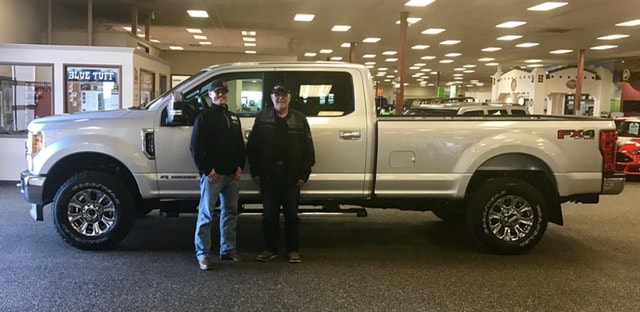 WILL BE BACK FOR MANY YEARS
"Love the Car! Found in on the internet, company was very nice and professional. I will be back for sure for many years."
- Daniel from New Plymouth, ID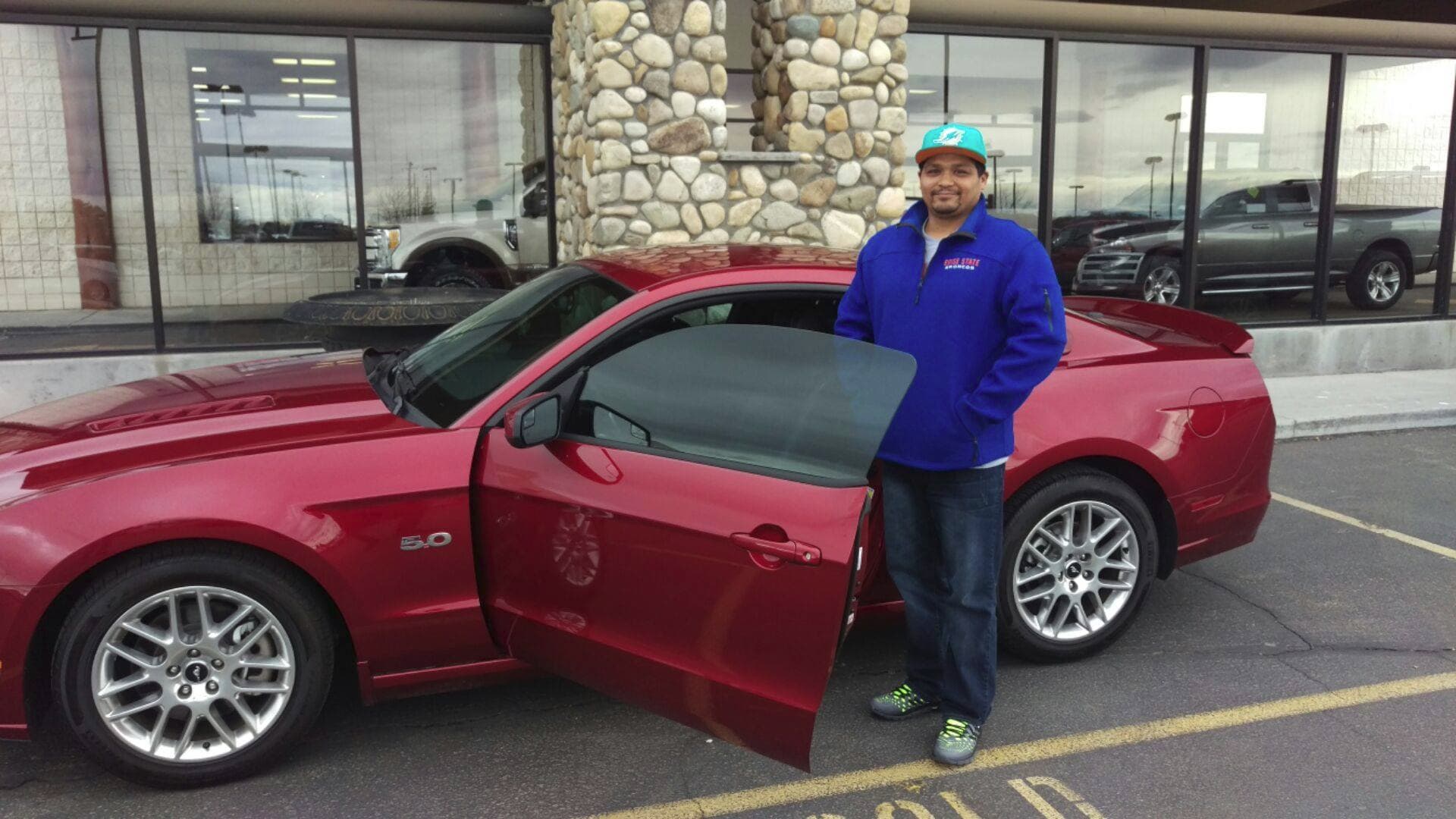 WOULD RECOMMEND TO FRIENDS
"Very easy and friendly. Great to deal with. Would purchase from here again and recommend to friends." 
- Luke and Nanette from Twin Falls, ID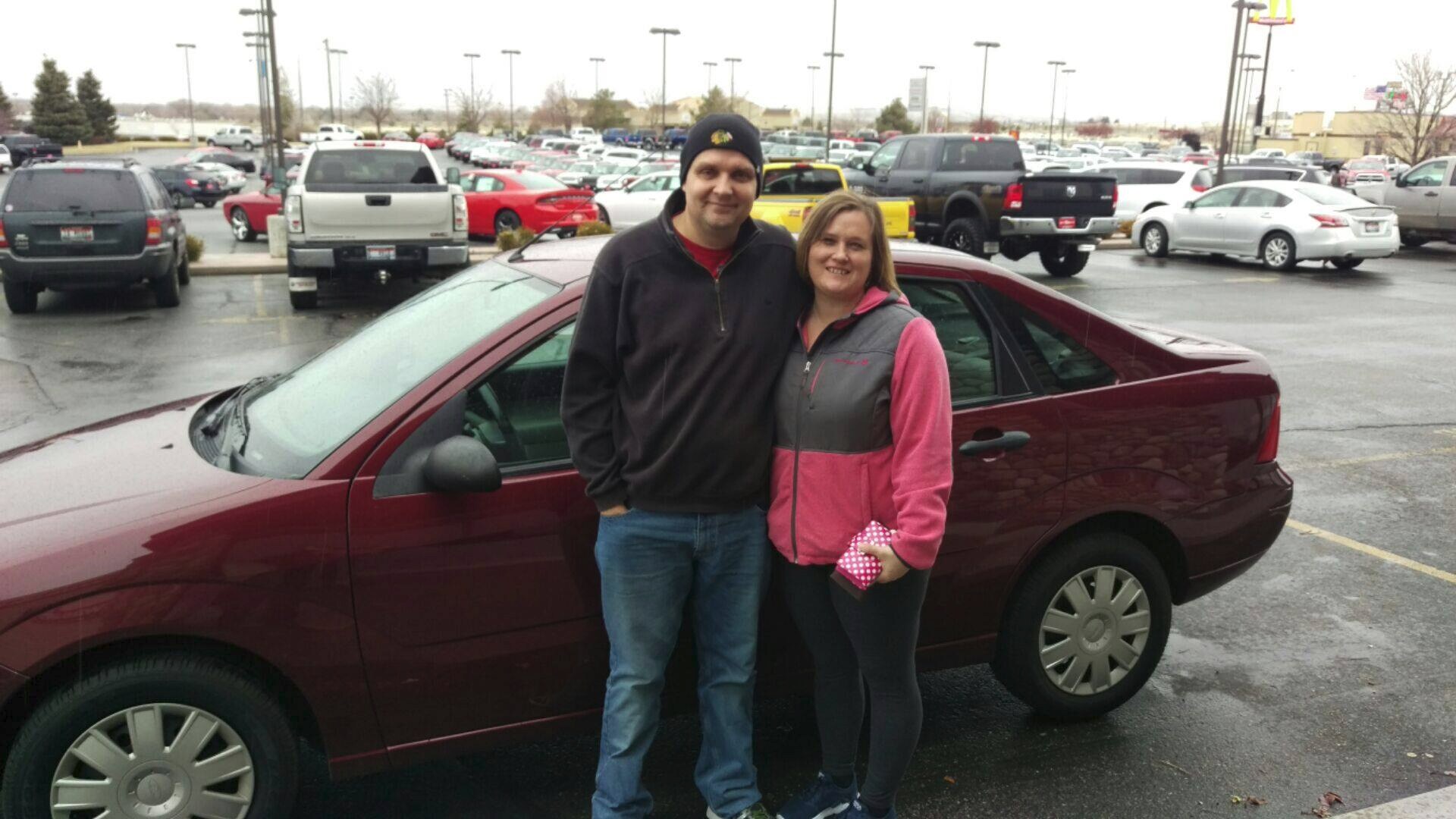 SMOOTH, QUICK AND PERFECT
"We have purchased 15 vehicles from Auto Ranch. The exceptional service has been the reason for the repeat business. From the greeting at the door, to the test drive, to signing. Everything always goes smooth, quick and perfect." - Stephen from Mountain Home, ID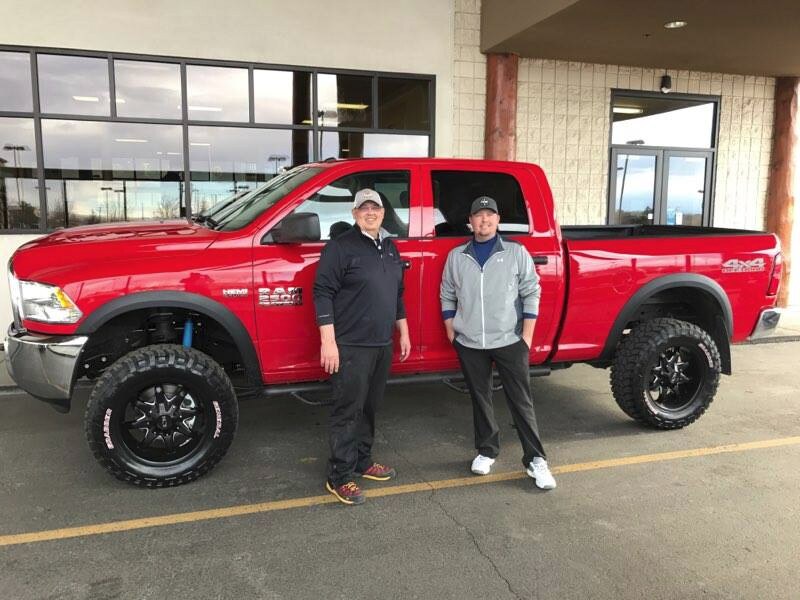 BETTER THAN EVER!
"Good service and people. Deal was better than I could have ever thought I could have." - Thomas from Filer, ID
GREAT SERVICE
"Great service from Jeff E. He answered all of our questions and helped us out with the schedule and financing. I can't say enough great things about the experience."- John from Kuna, ID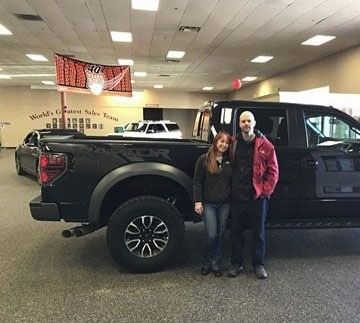 BEST BUYING EXPERIENCE I'VE EVER HAD
"Rusty and the whole team were friendly and knowledgeable. It was a great car buying experience. This was the best car buying experience I have ever had. It was quick and easy. Great Staff!" - Jon from Boise, ID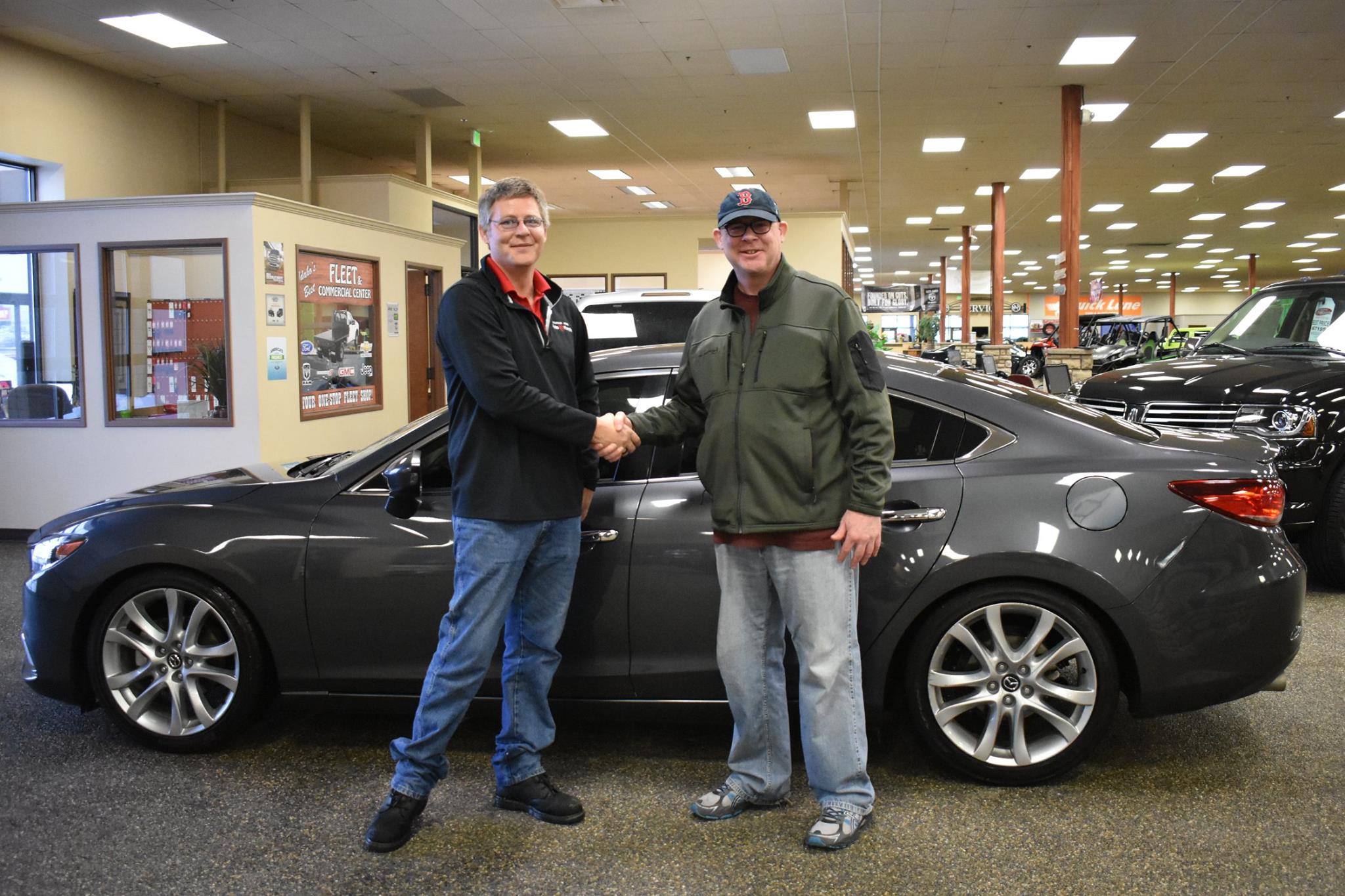 FRIENDLY ATMOSPHERE 
"The experience that Rusty gave us while at Mountain Home Auto was absolutely amazing! Friendly atmosphere, explained everything, answered every question, and made me a great deal on my dream truck!" - Stetson from Grand View, ID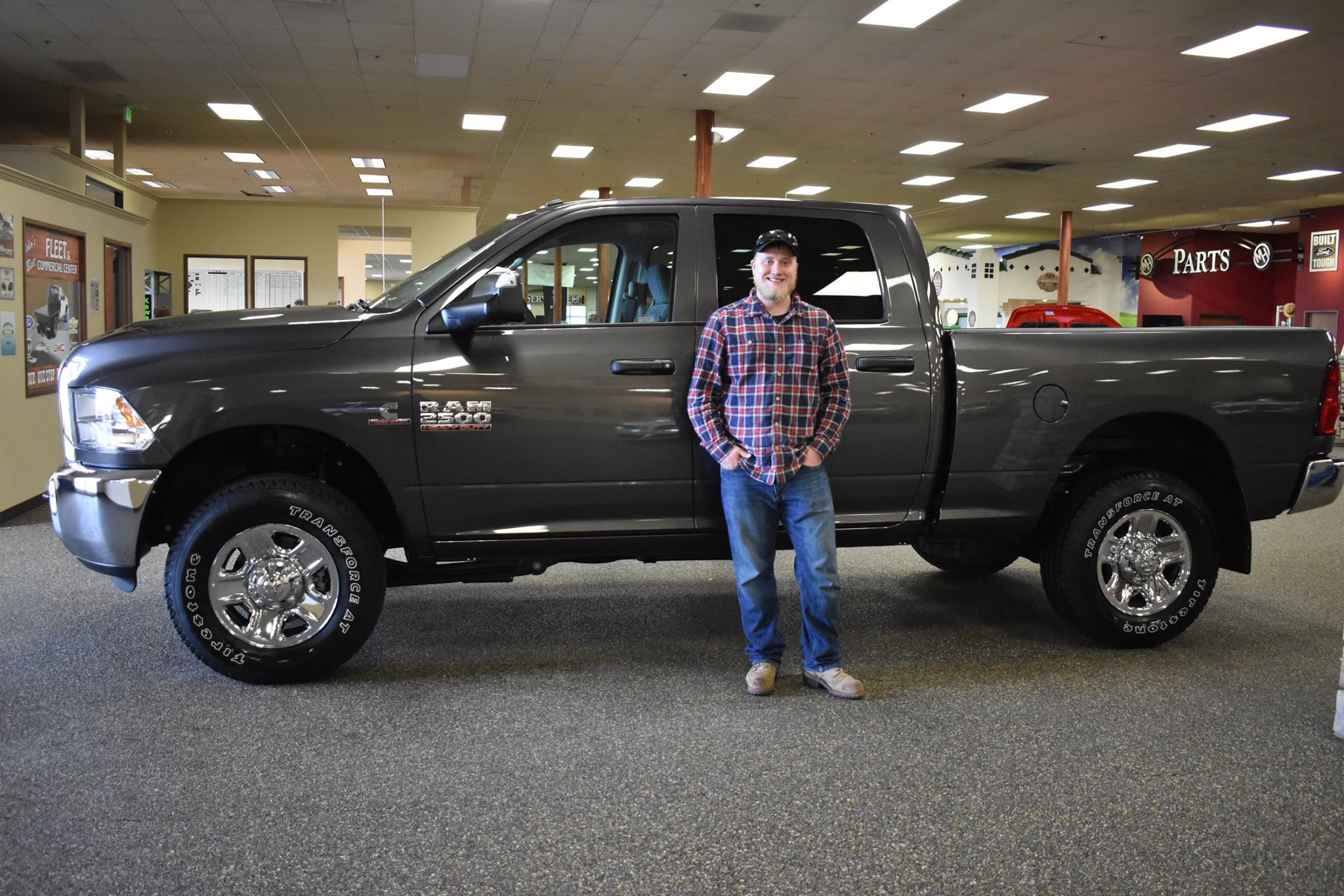 HONEST
"I came in to buy a car, not knowing exactly what I wanted. Sterling was great, he was honest about what each Jeep had to offer. He helped me work through the Pros and Cons to determine which Jeep would be the best fit for me. He went out in a Mountain Home snow blizzard to bring the jeep inside so I could get a good look at it. Service was quick, and easy! Great people to work with! Thank you!- Taylor from Mountain Home, ID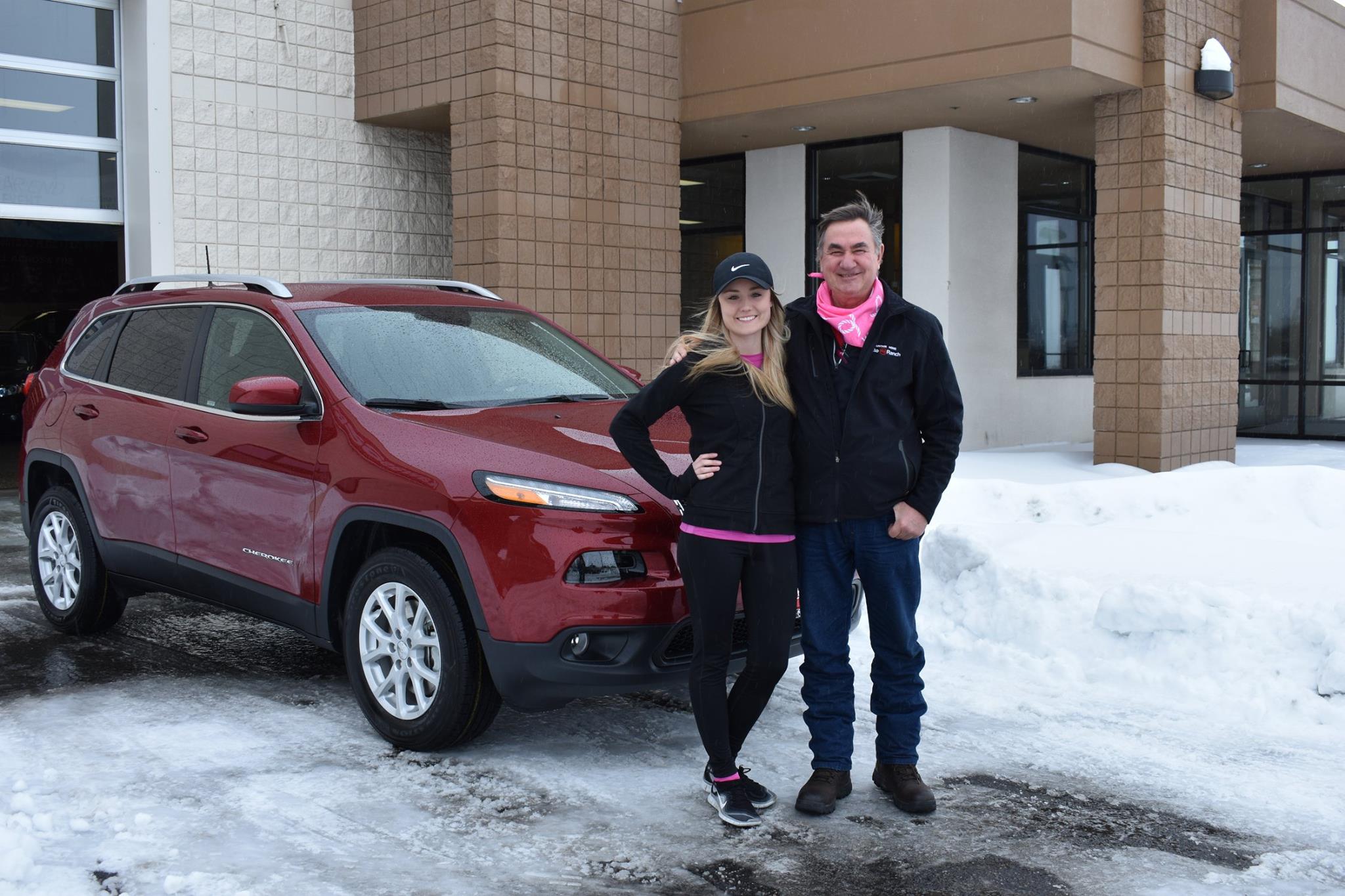 AWESOME
"Awesome. Everything was as indicated, service was excellent. Test drive went well in snowy conditions to really try out the vehicle. The experience purchasing VIA online/email was clear and concise and as expected. This vehicle had everything we needed and was just what we need to meet our needs!"- Diana from Bayfield, CO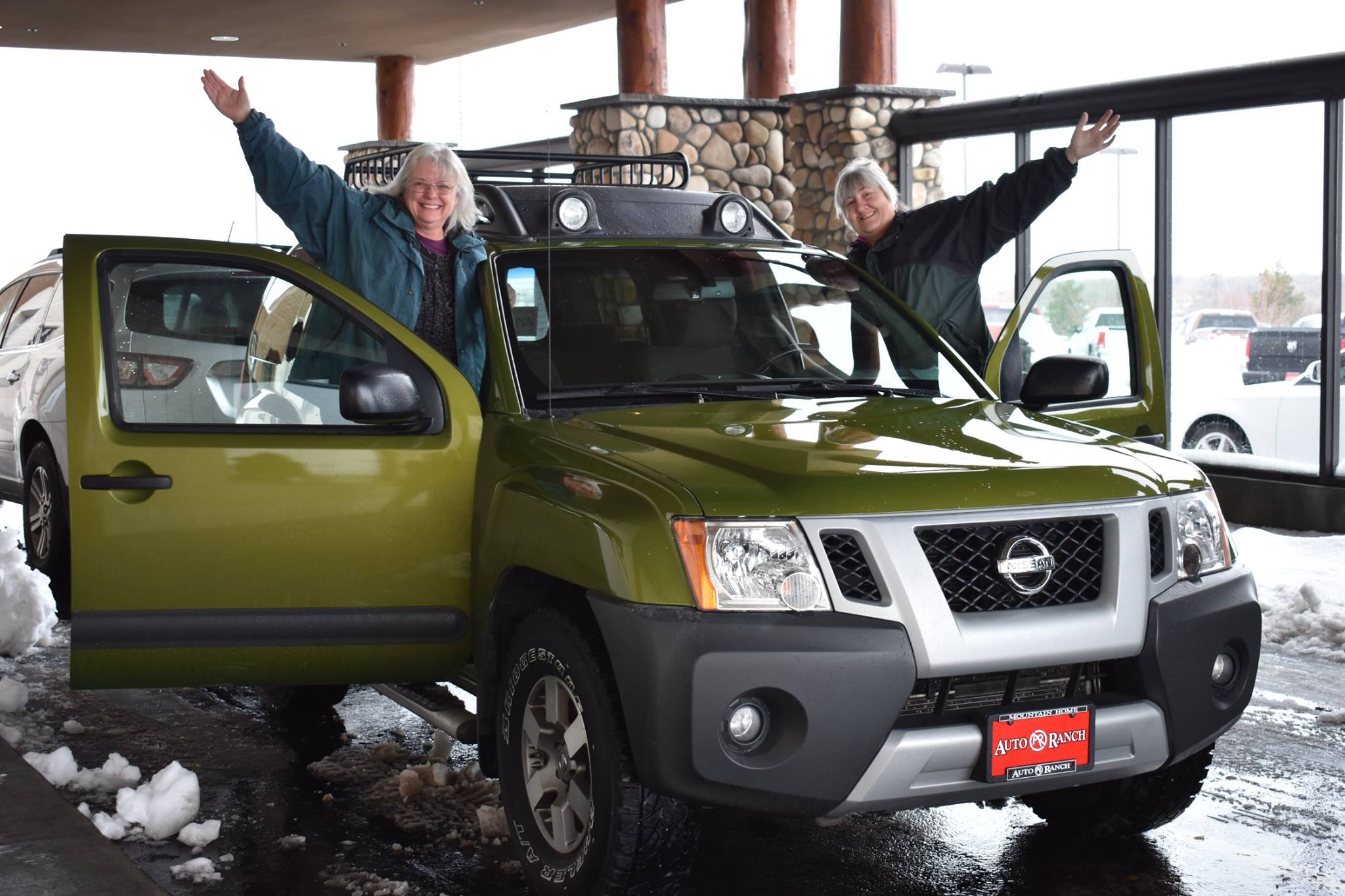 Best Service In A 5-State Radius
"Upfront pricing. Great customer service, the best service in a 5 state radius. Drove 6 hours and would make the drive over and over again just to make another great purchase."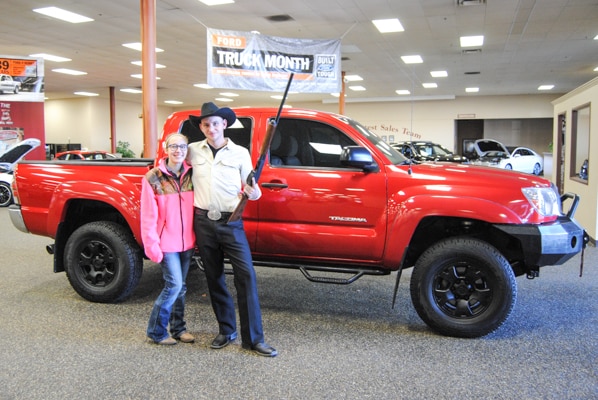 Would Recommend to Friends
"Very easy and friendly. Great to deal with. Would purchase from here again and recommend to friends." 
- Luke and Nanette from Twin Falls, ID
Treated Right
" My experience was great. I bought from here because they have treated me right with every vehicle I have purchased. I have bought a total of 4 from them now!"- Brandon from Tallassee, AL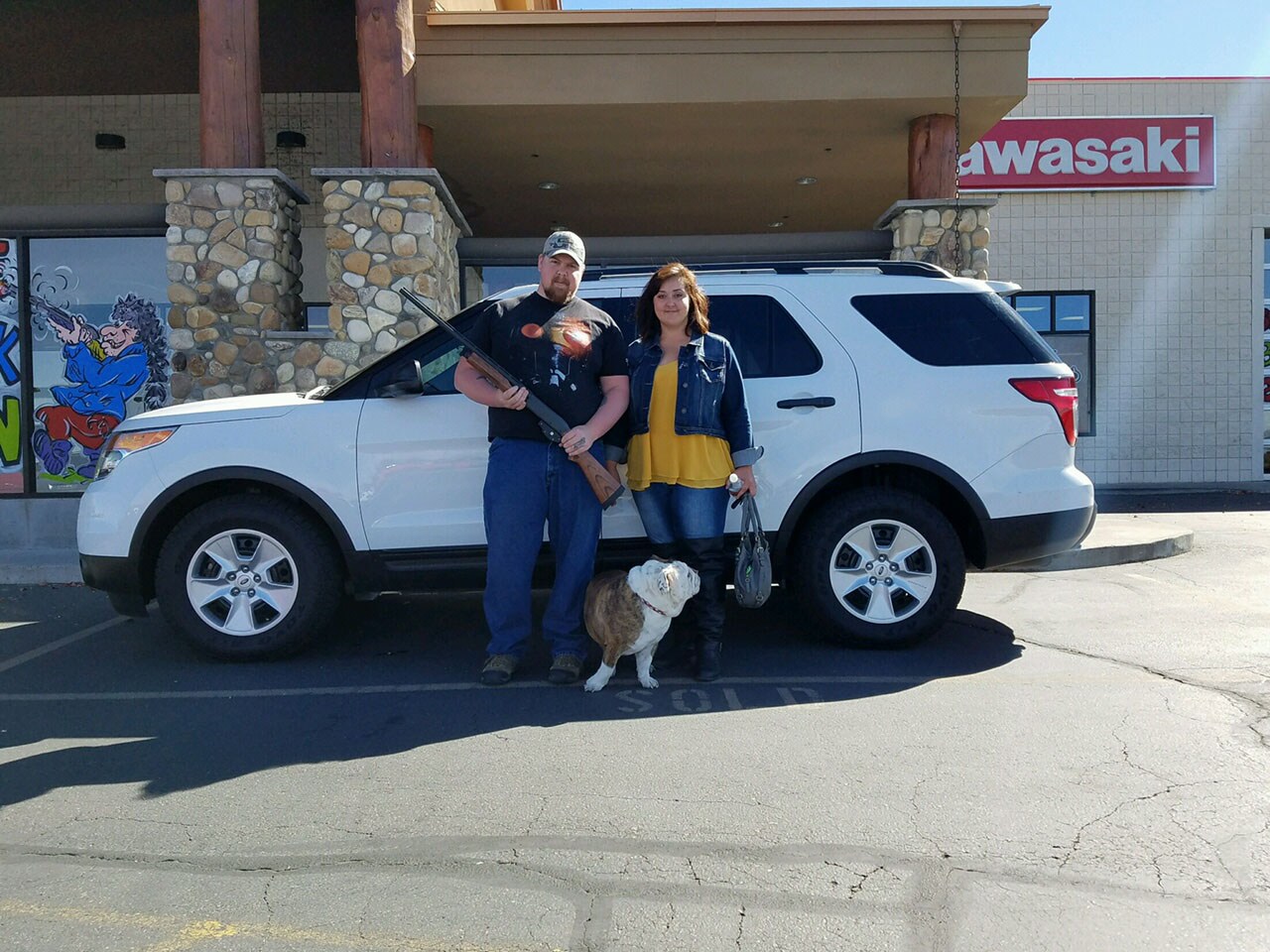 Excellent To Work With!
"Benny was very helpful and friendly. Everyone went out of their way to make sure that we were well taken care of. Mike in the credit department was excellent to work with, as well." - Jeff from Melba, ID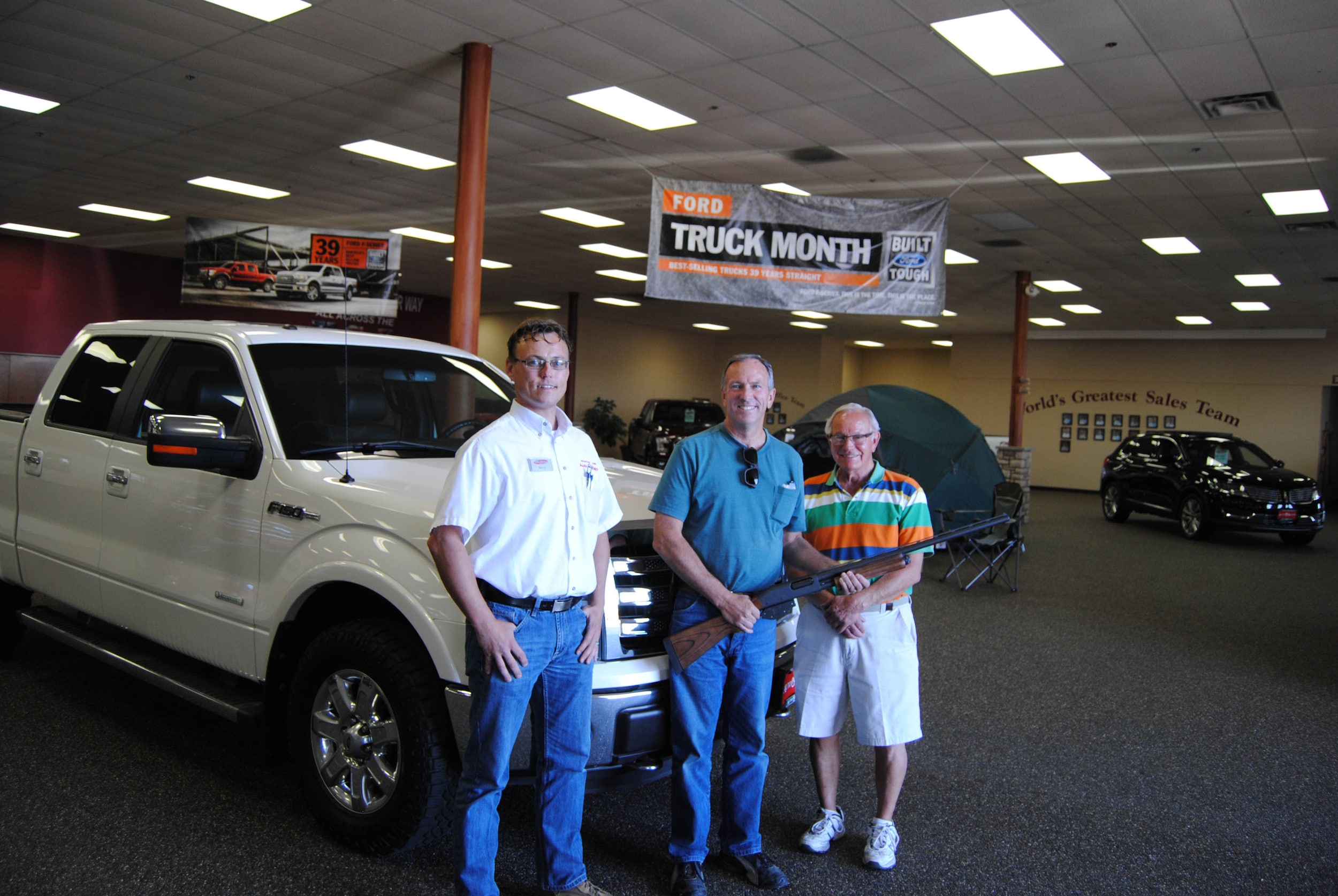 "Great price. Great people."
- Jeff and Robin from Lafayette, NJ (See photo below.)