Ar wraps
Randy Miller
208-696-1180
2800 American Legion
Mountain Home Idaho 83647
Vinyl Letting is the cheapest way to advertise a business on your vehicle.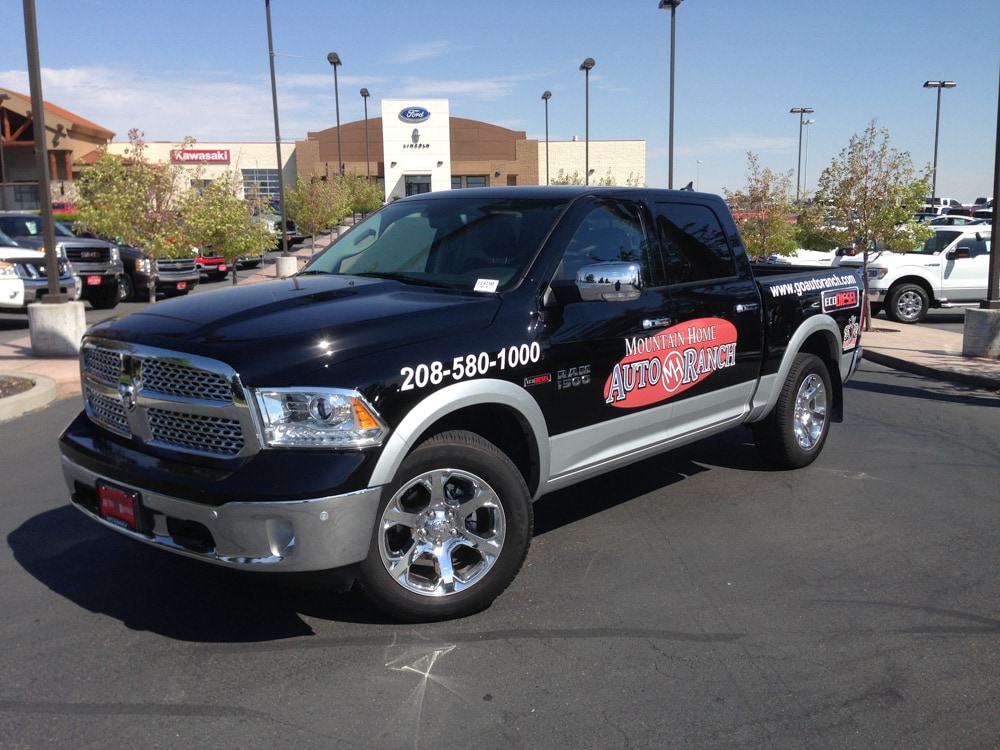 The following chart is a guideline to generate a quick estimate for any "standard" vinyl lettering.  You can select just about any available free font from 
1001fonts.com
 or other web-site and this chart will apply. If you have additional graphics such as logo's or other artwork, we would be happy to provide a detailed quotation.
1"

1.5"

2"

2.5"

3"

3.5"

4"

5"

$0.40 / Ltr

$0.45 / Ltr

$0.50 / Ltr

$0.60 / Ltr

$0.75 / Ltr

$0.85 / Ltr

$0.95 / Ltr

$1.02/ Ltr

6"

7"

8"

9"

10"

11"

12"

13"

$1.20 / Ltr

$1.30 / Ltr

$1.45 / Ltr

$1.75 / Ltr

$2.00 / Ltr

$2.50 / Ltr

$2.97 / Ltr

$3.45 / Ltr

14"

15"

16"

17"

18"

19"

20"

21"

$4.15 / Ltr

$4.55 / Ltr

$4.90 / Ltr

$5.15 / Ltr

$5.75 / Ltr

$6.15 / Ltr

$7.05 / Ltr

$7.45 / Ltr

22"

For Any Letters larger than 22" please give us a call or email
Randy 208-696-1180  arwraps@gmail.com

$8.15 / Ltr



Come in or call Ar wraps to see how much it will cost to install the Vinyl letting.
So, why should I spend my advertising dollars on vehicle graphics?
Because driving your marketing with a vehicle wrap works! First, let us say what a wise decision you've made to consider marketing with your vehicle. Many of our customers boast 50% or more of their business comes from vehicle graphics. And of course, we get quite a few calls from our own car wraps! In fact, we got a phone call from our Element wrap the very first time we drove it out of the vehicle bay. There are so many reasons to choose vehicle wraps; but here are our favorite 10.
10 reasons your business and bottom line will benefit from a vehicle wrap
Up to 600 impressions per mile.
The numbers make sense. Vehicle wraps are the most cost-effective advertising medium.
Your mobile billboard goes anywhere you want it to be.
Traffic (ESPECIALLY ATLANTA TRAFFIC!)…now a source of business rather than head ache. (OK, so we can't do anything about the headache, but maybe the leads will at least make you feel better)!
Gas expense doubles as marketing budget.
Now you can get rid of that outdated Yellow Pages ad. (most of our clients do, and more than pay for their wrap!)
Your advertising campaign is now located on a depreciable asset.
The audience for vehicle wraps is INCREASING … while most media are seeing their audiences DECREASE.
Your vehicles now pull a double shift.
With vehicle wraps, you can advertise WHILE actually doing the real work of your company!