Welcome to our website!
For over 35 years our family owned and operated dealership has done business in this Valley.  Therefore, we have a lot of repeat and referral customers.  They have asked us for a competitive price without haggling.  To do business a better way we have our best price up front.  Our pricing is based on current Market Value, Supply & Demand, and Age of Inventory.  Our goal at the Auto Ranch is to make sure that we help you find the right vehicle that meets your needs and wants.  No games, no hassles, nothing hidden.  Doesn't it make sense to do business a better way.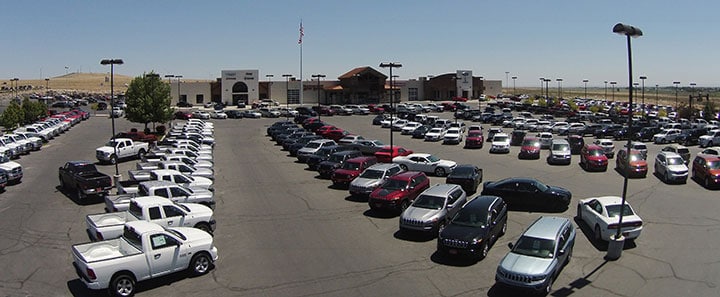 Northwest's Largest Fleet Facility
Being the Northwest's largest fleet facility, We offer your business an All American line-up to suit your business need's no matter the size. Business's all over the northwest continue to use Mountain Home Auto Ranch for their fleet and commercial need's. Being a perennial Idaho state bid winner and serving the valley for over 35 years, Our dedicated commercial Fleet Sales and Service staff will partner with you and your team to lead your business to success, That's how we do business a better way.